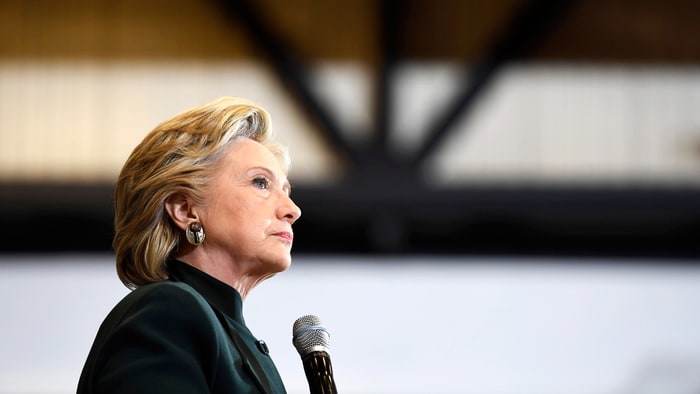 Courtesy
Leading substantially in the polls, Hillary Clinton's bid to ice the political clock and seize the presidency took a serious hit Friday afternoon with the news that the FBI had acquired new emails pertaining to her time as Secretary of State.
The Bureau had previously ceased investigation regarding Clinton's sharing of classified information via private email servers, concluding in July that her actions did not warrant criminal punishment.
In a letter to members of Congress, FBI director, James Comey explained that he had been made aware of the new emails and felt it was appropriate to take "investigative steps" towards analyzing the latest information.
"The FBI cannot yet assess whether or not this material may be significant, and I cannot predict how long it will take us to complete this additional work," the letter stated.
While conducting an unrelated investigation into disgraced former Representative, Anthony Weiner, the FBI reportedly came across the new evidence relating to Clinton. Weiner's wife, Huma Abedin, is a top Clinton aide, and the information was discovered on the now-separated couple's joint device which was seized during the investigation.
Shortly after the New York Times reported the discovery, Clinton's campaign manager, John Podesta, reassured voters that the Democratic nominee had nothing to hide.
"We are confident this will not produce any conclusions different from the one the FBI reached in July," Podesta said.
Clinton herself was on an airplane with no internet connection when the story broke, and was briefed on the issue upon her arrival in Cedar Rapids, Iowa. In a short statement, Clinton addressed the news and called for the public transparency and rapid deliberation on the part of the FBI.
"It's imperative that the Bureau explain this issue in question, whatever it is, without delay," Clinton said.
Donald Trump, no stranger to controversy himself, praised the FBI and the Department of Justice for reopening the case and accused Clinton of corruption on a level never-before seen.
"We must not let her criminal scheme into the Oval Office," Trump said at a rally in New Hampshire in front of a crowd chanting "lock her up".
For months, Trump's own scandals involving alleged sexual assault and avoiding federal taxes have dominated the news cycles and left the Republican nominee trailing by a wide margin in the national polls.
Whether or not the new emails contain any pertinent information, the negative headlines could not have come at a worse time for Clinton with just eleven days until the election. The controversy could provide the spark that revitalizes Donald Trump's campaign.
Trump will undoubtedly use the controversy as a platform to curry favor with reliably Republican voters who have become disenchanted with his candidacy over the course of the campaign.
Donald Trump and Hillary Clinton have the lowest and second lowest respective favorability ratings of any presidential nominees in modern American presidential history.