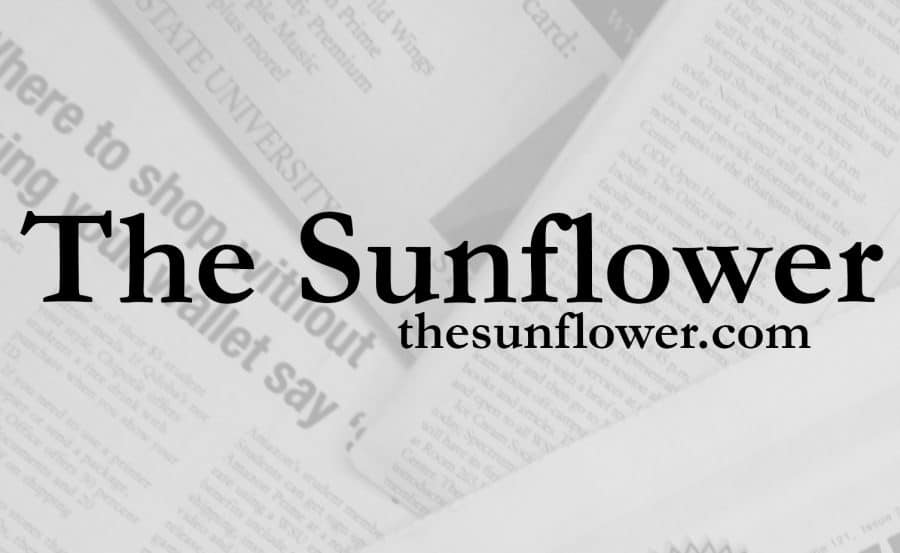 Wichita State Student Body President Joseph Shepard and University President John Bardo have butted heads in the past. Last year, Shepard headed a protest against Bardo and his administration. He cancelled the protest and said he was "prepared to resign" from his position afterward.
Tensions lessened during the remainder of the year, but have recently reignited due to Bardo and his administration "ignoring (SGA)," Shepard said, specifically in regards to a proposed Black Lives Matter strategic committee. The committee's goal, Shepard said, is to provide African-American students the same opportunities and help necessary to succeed at Wichita State.
"The disproportionate data shows African-American students are doing bad, campuswide," Shepard said. "We get so happy because our minority populations have gone up two percent – that's great. But are we doing all we can to keep them here?"
Shepard said the committee consists of Strategic Enrollment Management Planner Rick Muma, Retention Coordinator for the Office of Diversity and Inclusion Natalie Toney and Representative from the President's Diversity Council (and recently appointed SGA advisor) Lyston Skerritt, among others.
The problem is the fact that the committee would not be compensated for their work, Shepard said. Shepard said he felt Bardo is not taking the committee seriously. It should be noted that two weeks ago, SGA and administration began working on a "memorandum of understanding" between the administration and SGA, Shepard said.
"These are the things that we are wanting," Shepard said about the memorandum. "These are non-negotiables, and this is how we're going to move forward regarding these issues. The memorandum of understanding that we received states that the individuals who sit on that committee will be paid now. They will be compensated. They just have to be willing to serve on this committee."
Friday Lou Heldman, vice president for strategic communications, gave this response in regard to the BLM committee: "Campus committee members usually serve voluntarily, or in relationship to their jobs. If it's in connection with their jobs, they are not usually paid beyond their normal salaries to serve on WSU committees. If you have specific examples of paid committee members, please let me know."
It's unclear why Heldman's statement does not appear in line with the compensation stated in the memorandum.
Shepard said the situation impacts the lives of faculty, staff and students, so was unsure why there was any question of compensation.
Shepard said it's an example of the re-emerging tension he has felt with administration.
"I've worked hard to repair that relationship, not only with President Bardo, but with members of the executive team, and I feel I've been taken advantage of," Shepard said. "I feel like I've been taken advantage of by wanting to repair these relationships. They have this mindset of 'we're going to play nice for now,' but in reality they don't support me, they don't support my team, they don't support my organization. They're ignoring us."
Provost and Senior Vice President Tony Vizzini agreed that there's a perceived rift between the administration and SGA. He said it can only be resolved by continued conversation between the two parties. Vizzini said he and his team are supportive of the BLM resolution and its resulting committee, and the questions of pay and compensation are a result of misunderstanding. Vizzini said there are many committees on campus that are not paid or compensated.
"There were some issues regarding being able to assign employees to (the committee)," Vizzini said. "In some senses you have to ask the employees' supervisors if they can work on it. So if it's going to take up a time of day that someone is being paid for, then we've got to be able to say, 'Yeah, that makes sense.' It's not saying no. It's just saying there's a certain protocol to go through."
Shepard said Bardo likely sees him as "one who's stirring the pot," but Shepard feels he is asking valid questions.
"Let's talk about these diversity issues," Shepard said. "Let's talk about how you don't want to financially support the Interfaith Prayer Space. Let's talk about how you don't want to pay employees to sit on a strategic planning committee that focuses on Black Lives Matter. Let's talk about how you and Provost Vizzini want to talk about the racial issues happening nationally but don't want to address the racial discrimination happening right here on campus.
"If this is my way of calling (Bardo) out, then this is my way of calling him out. But I am tired of being told to play nice only to be used, to be taken advantage of, and not be respected. I was voted in this position by a student body who wanted progress. That means they should be given progress."