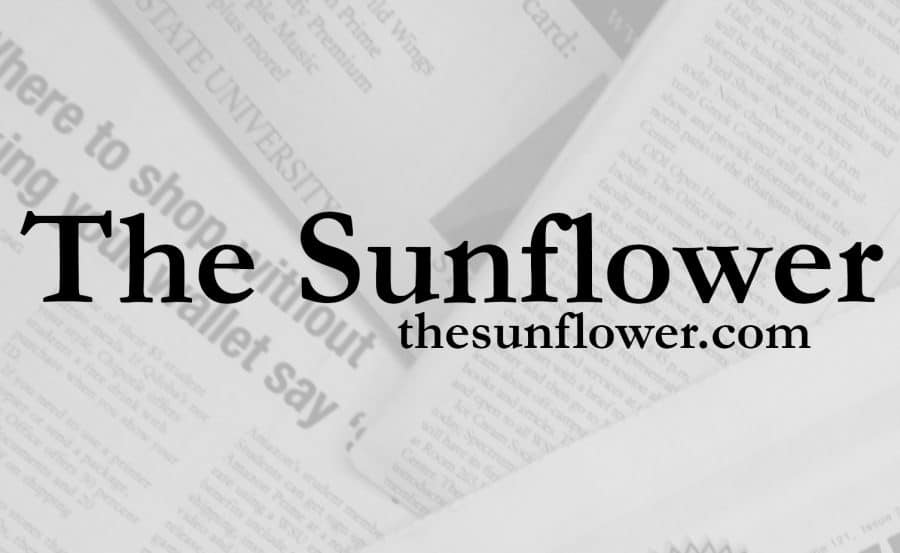 Earlier this month, student government was left without an advisor when Christine Schneikart-Luebbe took a 30-day leave, and student leaders are questioning her replacement.
According to the Wichita State Student Bill of Rights, every registered student organization has the right to appoint an advisor of its own choosing. There has been disagreement over whether student government association counts as a registered student organization and subsequently, whether the association can choose to appoint its own advisor.
Anthony Vizzini, provost and senior vice president, initially stated that he was unaware of the existence of a student bill of rights.
"I did not read through it because I had someone who was working on it," Vizzini said, referring to Schneikart-Luebbe. "Then, all of a sudden, I have someone who's on leave. I'm involved within 24 hours and I'm asked if I'm aware of the Student Bill of Rights. No. No I'm not."
Vizzini said he could have lied to student government, but that would have accomplished nothing.
"I've always been one to tell you if I don't know something if I don't know it," Vizzini said. "Faking it doesn't ever pay off. I'm open and transparent.
"The things I can't talk about, I can't talk about, and the things I can, I will."
Vizzini proceeded to select Lyston Skerritt, assistant director of fraternity and sorority life, as the advisor while Schneikart-Luebbe is on leave.
In the last two years, student government has had five different advisors.
Wade Robinson served as student government advisor during his time as vice president for student affairs before his contract was terminated. Eric Sexton, then-athletic director, took over the position of vice president of student affairs.
With this role, Sexton served as advisor for student government until he was removed at Shepard's request in November of 2015.
Marche Fleming-Randle replaced Sexton until May of 2016 when Schneikart-Luebbe was appointed advisor.
Neither Skerritt nor Schneikart-Luebbe could be reached for comment.
Vizzini described Skerritt as a "student-focused individual."
Shepard said he thinks some of his decisions in student government make the administration "uncomfortable." The uncomfortable feeling he gives the president's executive team could be part of the reason Skerritt was selected as the student government advisor, Shepard said.
"(Skerritt) has a great rapport and great relationships with students," Shepard said. "But on the flipside of that, he has great rapport and great relationships with the administration.
The administration likes Lyston. (They see) Lyston as this person who can say, 'Hey, you need to soften the blow a bit here.'"
Student Body Vice President Taben Azad said he thinks it's vital to have an advisor — and representatives in student government — who are willing to speak out.
"I think it's cowardly to be fearful because you are fearful not for the student body but for personal and selfish reasons," Azad said. "You signed up for a job and your job was to represent students and oftentimes put them before your own personal needs."
Vizzini said students are right to question authority. Azad said thought it was important that Vizzini recognized that right.
"But what can take place after that questioning?" Azad said. "What are we supposed to do afterwards? There is no follow-up to questioning authority."
Schneikart-Luebbe's reasons for taking leave have not been disclosed.
"I can't see Christine taking a temporary leave because she personally wants one. Not the Christine that I know — unless there was something pressing going on," Shepard said.
"I think that Christine was put in this position to fail — to give the administration a reason to let her go.
"I've seen her be bullied. I've seen her not have a seat at the table where she should. I think we see that a lot with women. Women who are strong, who know what they're doing. We see them as snappy or bossy."
Shepard said Schneikart-Luebbe's treatment reminds him of a former student government faculty advisor.
In 2015, Vice President of Student Affairs Wade Robinson's contract was terminated after he stepped out of line with the administration, Shepard said.
Robinson claimed that he was retaliated against by university administration and eventually lost his job for expressing concern over the handling of a rape accusation against a student-athlete in 2013.
Shepard said he thinks Schneikart-Luebbe could be destined for the same treatment by the university as Robinson.
"I can't ignore the signs," Shepard said.