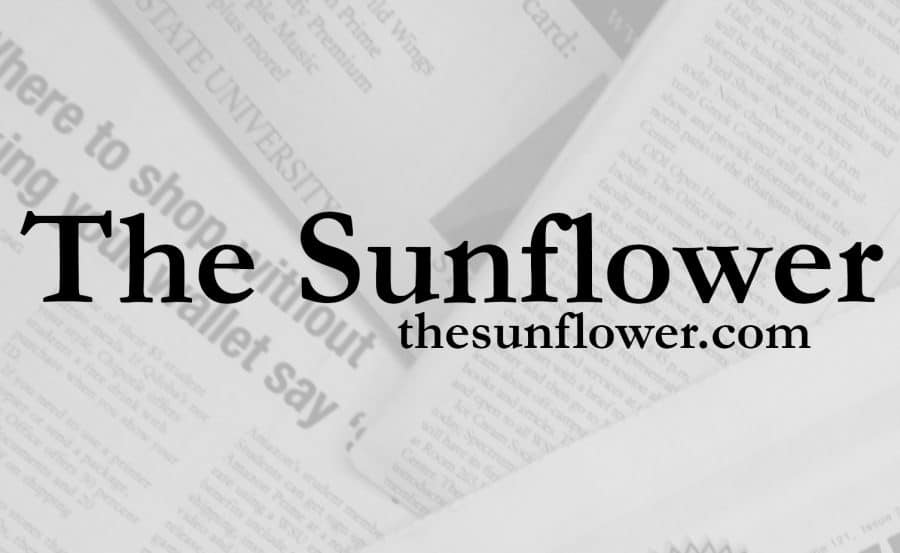 Wichita State officials held a town hall meeting Friday to discuss the university budget following a request by Provost and Senior Vice President Tony Vizzini for each department to prepare for a 6 percent cut to their annual budgets for the upcoming school year.
Vizzini said these cuts represent a "worst-case" scenario. After each department produces a reduced budget, a university committee will evaluate the proposed cuts and decide what gets funded and what gets eliminated.
"Nothing is sacred. Everything should be on the table," Vizzini said.
Wichita State is facing a $4.3 million dollar reduction in state funding. To cover the reduction with tuition dollars, enrollment would need to grow 5.2 percent — 354,000 credit hours — in the next year.
Enrollment has decreased by .2 percent this fall compared to last year, university officials said.
The university has eliminated 46 full time positions through attrition in the last year.
"We are not in crisis mode," Vizzini said. "We have the opportunity and the luxury of time."
Vizzini said the reason for having departments reduce their budgets by 6 percent is to evaluate the effect each reduction would have on the university.
"The expectation is that the impact is going to be great," Vizzini said. "And we're going to say 'Geez, that's just not where we want to cut, based on that impact."
Most questions from the audience centered on the role of traditional liberal arts subjects at the university.
"My thoughts are, I don't know," Vizzini said. "We are a public university. We're becoming less and less dependent on the state. Therefore, we see ourselves more as a private university — and there are many privates out there that do exceptionally well in the pure learning areas."
"So we have to find that balance between all things," Vizzini said. "We have to be able to generate the revenue before we can complete our mission. So that's the question we ask is how do we generate revenue and how do we complete our mission."
Some audience members questioned how the university always had money available for consultant firms but not for faculty salaries.
"Impressions and symbolism mean an enormous amount," said Jay Price, chair of the history department. "And right now it feels like the university cares more about buildings than us.
"My first thing, in terms of what we cut: cut consultants. We have money for consultants, but we don't have money for more salaries."
Some audience members clapped in response to Price's question and suggestion. Vizzini told him "Thank you."
Vizzini said, moving forward, the university must assess what it should keep, what it should cut and what it wants to be in the future.
Vizzini said he's interested in increasing the faculty to student ratio in class sizes, which would mean more students for a faculty that is decreasing in size.
"I did not say that we can do the same with less. We will do less with less," Vizzini said. "We have shifted responsibility of the funds of the state onto the backs of our students and their support group, mainly their parents.
"If we wish to do everything we did yesterday tomorrow with a declining budget, at some point, we have to make the hard decision of what things do we no longer do? What are our priorities? What things do we need to fund with 94 percent of our budget, as opposed to what things are we cutting."
President John Bardo spoke at the end of the Town Hall meeting. He said he has told the Board of Regents not to give him a raise next year and that not being able to give raises to faculty is "driving (him) crazy."
While every other department is asked to cut their budgets, Wichita State is looking to hire 14 professors in the school of engineering. Bardo said the increase in engineering hires fulfills a state requirement that WSU must produce more engineers.
"We're looking for things to do that don't diminish quality," Bardo said. "It means we aren't going to do things exactly how we've done them.
"Do we, for example, empty the trash every third night? Do we clean the floors every tenth night? I don't know what the right answers are, but we need your help to get those answers."