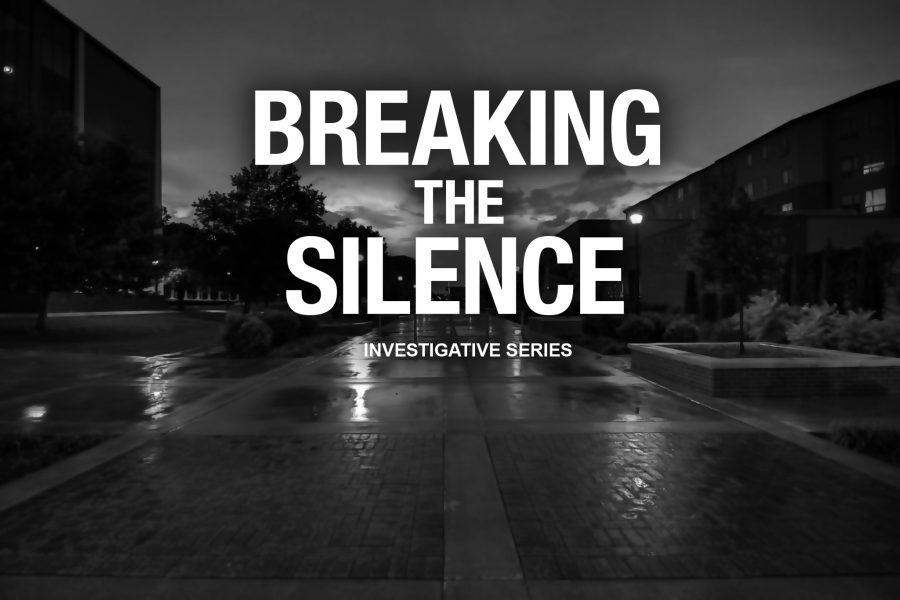 Sasha Doe* said she has a long history of being ignored by people who are supposed to protect her.
The Sunflower granted Doe, a former Wichita State student, anonymity because she said people are after her and because she is a victim of sexual assault.
It started when she was five, at a neighbor's house in west Wichita, in a small room in the basement. She was playing with two boys, childhood playmates.
The two boys, who were both older than her, made her undress. It was a game, they said.
"I was forced to do some sexual things," Doe said.
Doe said she told her parents, but they didn't believe her.
"They still to this day deny it. They said I made that up."
"I remember that happening. Like, the day it happened, I stopped being a kid kind of thing."
Doe said her parents' denial made her feel voiceless, hopeless and crazy.
Doe hasn't spoken to her parents, who both live in the Wichita area, in more than two years.
A lot has happened.
In the past two years, Doe has had ten cell phone numbers, seven addresses, three different jobs, and two orders of protection from stalkers — one from a former-Wichita State graduate teaching assistant, and then-roommate, David Geddam.
She said she thought it had all come to an end — being ignored, being harassed, not being believed — in early January of last year.
Wichita State had found Geddam in violation of the university stalking policy, and Doe was looking forward to her classes in the spring.
But she needed clarification on the wording of the Title IX finding. It seemed her stalker would not receive any punishment, she said. She went to visit with the Title IX decision makers to get answers.
That's when she says she was pushed out of an office and run off campus by Wichita State's then-Title IX Coordinator, Jane Link, an incident she captured on video and reported to university police.
Doe provided a video recording of the incident to The Sunflower.
"And now, even though I have evidence and video documentation of everything, it's so much easier for everyone else if they just lie and pretend it never happened," Doe said.
But the incident with Link wasn't the end. It wasn't the worst the situation could get for Doe.
On the night of May 1, 2016, while staying at a local safe house for battered women and children, Doe was raped.
This is her story.
*The Sunflower follows Associated Press guidelines regarding disclosure of the identity of persons who may have been sexually assaulted.