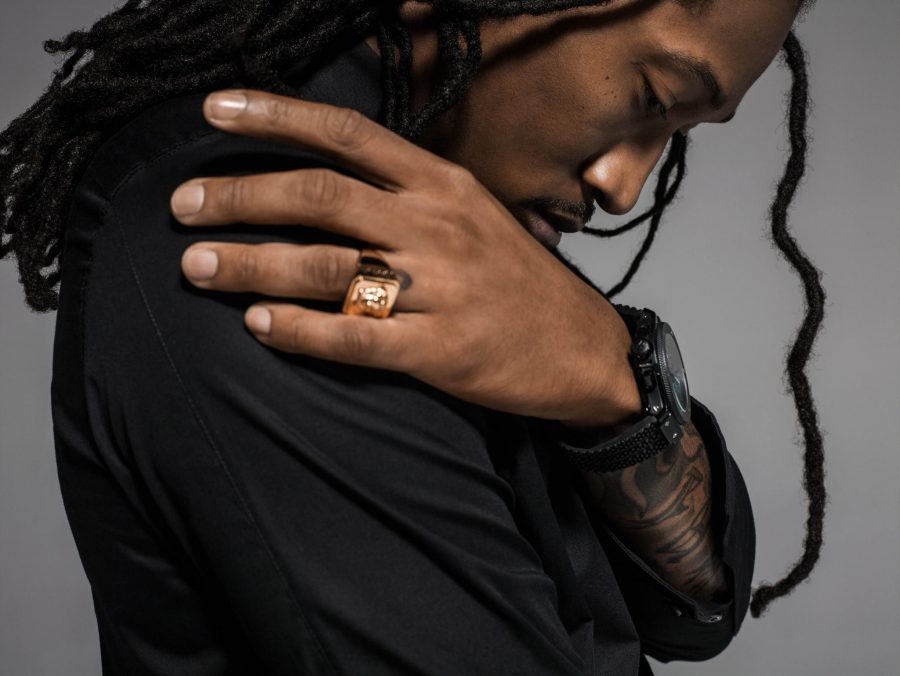 Let's be honest — Future has been stuck in the past for awhile. 
He's been on a six-release run — beginning with 2014's "Monster" — of ruthless, auto-tuned trap music fueled by codeine, cold-heartedness and an insatiable creative hunger. 
It seemed like the drugs were getting to the Atlanta rapper on the last couple of projects ("Evol" is probably his most uninspired project this decade), his staccato, mumbled flow sounding strained and his songs becoming increasingly repetitive with each release.
Thankfully, after a year without a project (almost as impressive an achievement as his run), the hunger is back in his robotic warble, evidenced from opener "Rent Money," a track with a beat fit to soundtrack Clash of the Titans — just hear the hellish choir that shapes its melodic backbone. 
It's the first explosion of many on an album that finds Future doubling (tripling?) down on his trap shtick, spinning tales of guns, gangs and drugs that are interspersed among a handful of slower, reflective cuts.
It's just the right balance, with enough new flows and approaches to sound fresh but familiar,  though the album does sag under its 17-song tracklist. Did Future not get the hint from wingman Drake's overlong "Views"? 
While there is room for fat-trimming, highlights come fast and heavy: "Good Dope" hits like a brick wall, with Future demanding "Tiffany's, Tiffany's — we goin' shopping at Tiffany's" right out the starting line; "Draco" makes Soulja Boy's same-name track sound like an airsoft pistol;   "Mask Off," driven by a flute sample, sounds ethereal and otherworldly … probably because it's all about percocet and molly.
While bangers abound, the best songs find Future turning down the decibels: "Might as Well" hearkens to "The Percocet and Stripper Joint" from 2015's "Dirty Sprite 2" with its laid-back beat and reflectiveness ("I was sellin' crack when Snoop dropped 'Juice and Gin'"). It's a refreshing change of pace from the relentless heaviness of much of the rest of the LP — as is "When I Was Broke," which finds Future crooning about past love in full-on R&B mode, a sound sadly underutilized by the rapper in recent years.
The drugs, audacity and reflectiveness come full circle on the album's closer, "Feds Did a Sweep." Its measured beat (courtesy of Zaytoven) is a perfect backdrop for the tale Future weaves: "The feds did a sweep — picked the dawgs up like an infant."
These are vivid — though admittedly scattershot — tales of gang life, drugs and excessiveness, songs that ditch normal, rehearsed 16s for made-in-the-moment verses. They're at times puzzling, at times perfect; some will leave your palm on your forehead, some will make you rub your chin.
They'll all make you nod your head to the beat.
Final grade: B+