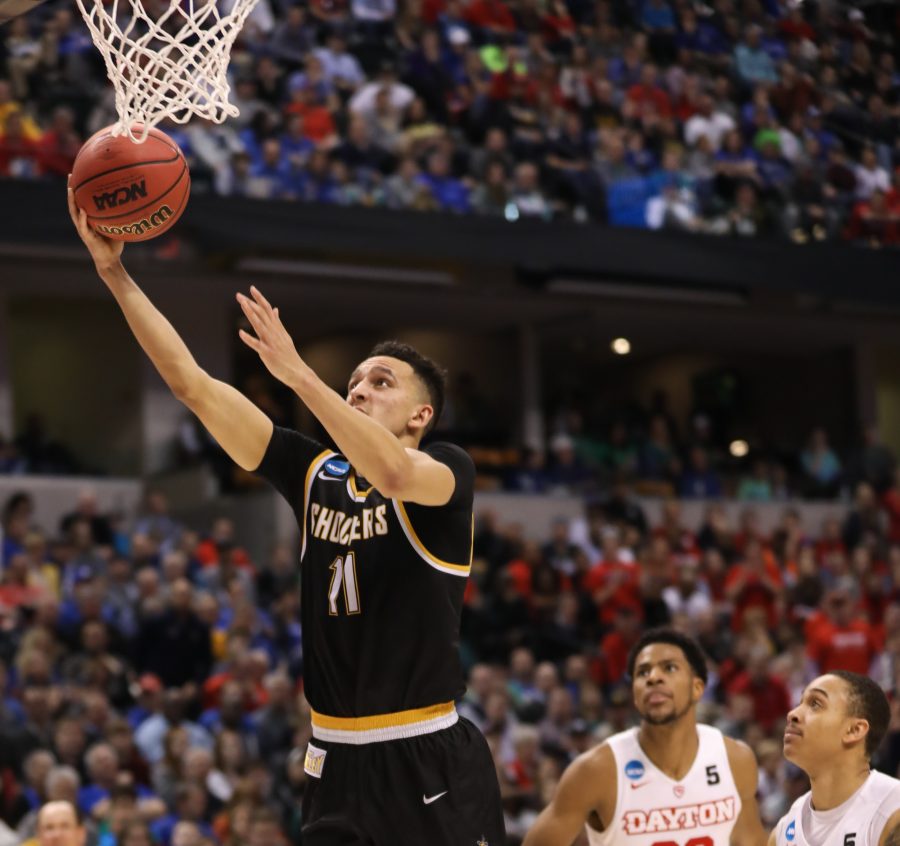 Brian Hayes
Wichita State's Landry Shamet waited for the phone call, but Kentucky never called.
In fact, no highly touted recruit, not Shamet or even Markis McDuffie, Gregg Marshall's highest rated recruit, or were offered anything from Kentucky's head coach John Calipari.
Kentucky is the premier destination for upper-level high school athletes. Calipari routinely pulls in the highest rated recruiting class year after year.
"They never talked to me," Shamet said.
"Me either," teammate Rashard Kelly said.
Kelly said Calipari likely missed him "probably because I'm not 6-11, don't have a 7-2 wingspan."
"They're elite in everything," Kelly said. "You've got the top recruits coming to Kentucky. You've got the Nike Elite gear. They get all the Nike gear. We are trying to be elite one day too, Nike."
Wichita State is still working their way to the elite ranks, Marshall said.
"We have some Nike Elite stuff," he said, jokingly. "I have to take the big stage in order to wear it.
"Our guys are not your five-star recruits walking in. They understand that they came to our program for a reason, to win and get these opportunities."
It takes a while to establish a vision like that, Marshall said.
"It wasn't day one," he said. "We were selling a vision early. Now we're selling reality in what we have accomplished."
Wichita State isn't equipped with NBA lottery prospects like Kentucky's Malik Monk and De'Aaron Fox — each who are projected to be drafted inside the top 10. Marshall said Calipari has excelled in developing stronger, faster and more physical players and turning them out to the NBA-level after just one or two years. Marshall said his players aren't as high of a starting point.
"We have to develop a little more," Marshall said.
Kelly said playing for a team like Wichita State makes players like him appreciate the grind more.
"Over four years, you see how you change your game, and you just craft your skills. I'd probably say the overall reward, building yourself up as a complete player in four years is probably more appreciated than just jumping straight to the league."