Letter to the Editor — Oshakuade goes after National Miss Black and Gold title
Advertisement
In less than 24 hours, Miss Black and Gold, Miss Elizabeth Oshakuade, will travel to the Alpha Phi Alpha Fraternity Incorporated General Convention in Baltimore, Maryland, to compete for the National Miss Black and Gold title. This is the first time in 30 years the Delta Mu Chapter, which is seated at Wichita State University, has had a Miss Black and Gold represented on the national stage.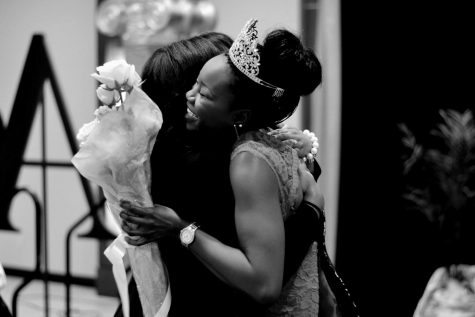 Elizabeth will compete against 4 other young women representing their respective region and in front of an estimated 6,000 attendees.
Elizabeth Oshakuade is no stranger to hard work, determination and perseverance. She graduated Magna Cum Laude in May 2016 with her Bachelors Degree in Communications Sciences and Disorders. On campus, she served as secretary to Future Health Care Professionals, a Transition Mentor with the Office of Student Success and as Health Professions Senator in Student Government Association. She is an avid volunteer in the local community at the Lords Diner and has traveled the country, most recently, to Costa Rica to give back to those in need.
As a daughter of immigrants, Elizabeth takes pride in her Nigerian roots and holds the values and traditions of her culture near to her heart. She believes that it is important for everyone, especially young women to embrace who they are and all they bring to the table. Her platform titled, "SHEro" empowers young women to be their own hero through education, self awareness and self-respect.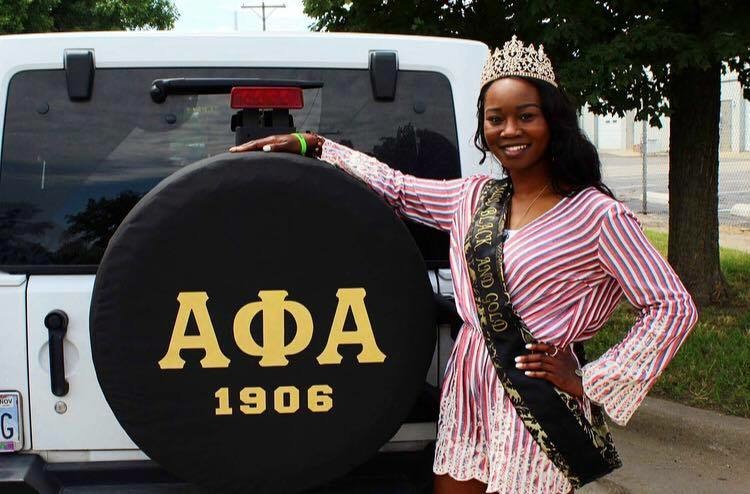 Elizabeth's success thus far is a win for Wichita State University. We call on the entire campus and community to support her as she competes to bring the national title home. We couldn't be any more proud of Elizabeth. As our queen, she has represented our chapter, Kansas and the Midwestern Region of Alpha Phi Alpha Fraternity Incorporated well. Once a queen, always a queen. Regardless of the outcome, no one or anything will ever be able to take her crown from her. The true sign of royalty lyes in ones service and heart. Elizabeth has exemplified that.
— Brandon Vann, President, Alpha Phi Alpha Fraternity Incorporated, Delta Mu Chapter.
Hang on for a minute...we're trying to find some more stories you might like.