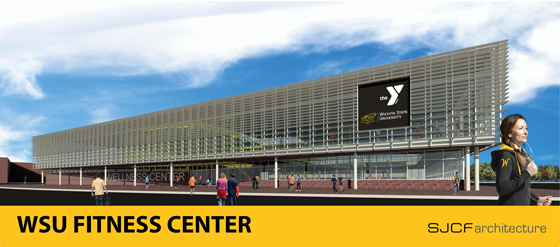 Courtesy Photo
Effective Nov. 1, Wichita State employees can join the Young Men's Christian Association, or YMCA, for a reduced rate, funded in part by tuition and state funds.
Employees who opt to join the YMCA will pay either $16.87 a month for an adult membership or $29.07 for a family membership. Standard monthly rates are $37.70 for an adult membership and $49.90 for a family membership.
The university will be billed $12.50 per employee per month. "The fund source is from benefits and follows the salary funding source as all other benefits," Vice President for Finance and Administration Werner Golling wrote in an email. University employee benefits are paid, at least in part, by tuition and state funds.
An agreement between Wichita State and the YMCA originally stated the reduced rate would be available starting Oct. 1, but a Shocker Blast email amended the date to Nov. 1.
Students saw a fee increase this school year, due in part to a three-tiered "Health and Wellness Fee" to fund bringing a YMCA and updated wellness center to Innovation Campus.
An undergraduate taking 15 credit hours a semester will pay $190 for the health and wellness fee.
August, Vice President for Student Affairs Teri Hall said the YMCA and wellness center will likely be up and running by fall 2019, but no official agreement between Wichita State and the YMCA exists regarding an on-campus facility, even though the Kansas Board of Regents approved the fee increase in June.