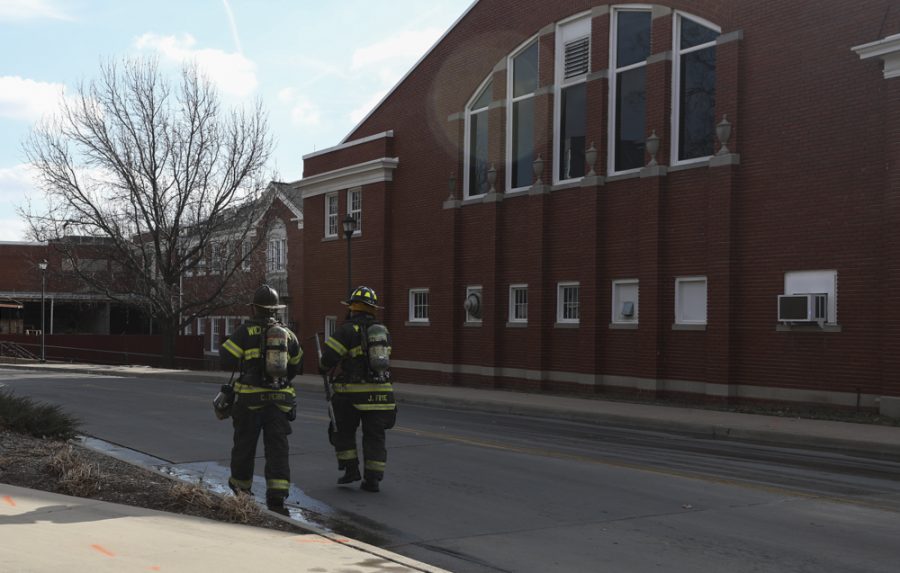 Brian Hayes
A fire in Henrion Hall was caused by an electric malfunction in a table saw, according to Mike Strickland, director of environmental health and safety.
The malfunction caused the saw to spark and ignite sawdust particles in the air, causing the flash fire Friday morning.
The student using the saw suffered from first-degree burns. An ambulance transported her to a local hospital where she was treated and released, said Joe Kleinsasser, director of news and media relations.
The instructor of the class told Wichita State police that the fire burned the hair on her arms and that she ingested smoke, which caused her irritation. She transported herself to the hospital. Kleinsasser said the instructor is fine.
The fire-damaged saw is being stored as evidence with the university police, Kleinsasser said.
Firefighters on the scene said the fire was contained to the area of the table where the saw was located and did not cause any structural damage to Henrion Hall.
Henrion Hall is used by the School of Art and Design as a studio space for ceramics, sculpture, and painting.  Henrion Hall was built in 1921, and is one of the oldest buildings on campus.
According to a Kansas Board of Regents report from January of last year on building conditions at state institutions, Henrion Hall was rated 58 out of 100, which is the worst condition of any academic building at Wichita State.