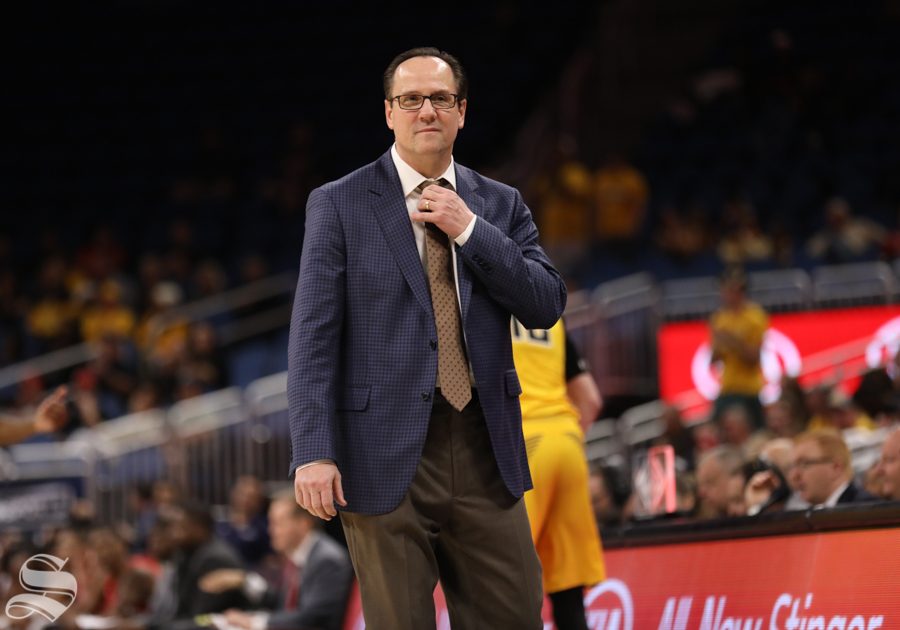 Matt Crow
Wichita State will play in the East region of the NCAA Tournament. The Shockers are the No. 4 seed in the region — their highest selection since receiving a No. 1 seed in 2014.
The Shockers will play No. 13 seed Marshall on Friday in San Diego, California. The game will be broadcasted at 12:30 p.m. (CST) Friday on TNT.
Marshall is in the NCAA Tournament for the first time since 1988. WSU head coach Gregg Marshall worked as an assistant at Marshall for two years following eight seasons at the College of Charleston. He joined Winthrop as the team's head coach following his two seasons with the Thundering Herd.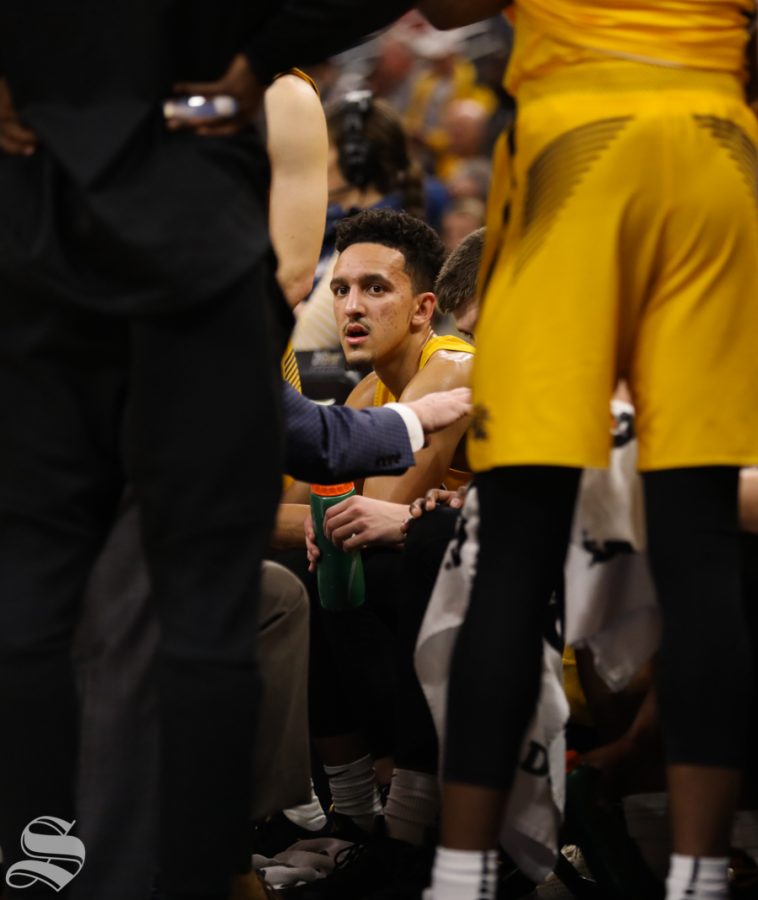 Marshall claimed an automatic bid after winning the Conference USA tournament, upsetting Western Kentucky 67-66 in the championship game. They finished with a 24-10 record against the 184th-best strength of schedule.
Should WSU win, they'll face the winner of No. 5 seed West Virginia/No. 12 seed Murray State. Villanova is the No. 1 seed in the East region. Should the Shockers advance to the Sweet 16, they'd play the semifinals of the East region in Boston.
Marshall said Saturday he would like to be "positively surprised one year" after the Shockers took an early exit in the semifinals of the American Athletic Conference Tournament.
The Shockers hold a 25-7 record, which is good for No. 20 in KenPom. WSU played the 74th-best strength of schedule. The Shockers have made the NCAA Tournament for seven consecutive seasons. They have won at least one tournament game in each of their last five tournament appearances. WSU has a 10-5 record over their last five NCAA Tournament trips.
In 2016, the Shockers entered the tournament as one of the last at-large teams, selected to play 11-seeded Vanderbilt in the play-in games in Dayton, Ohio. In 2017 Marshall's 30-win Shockers earned an automatic bid into the tournament after winning the Missouri Valley Conference Tournament, but fell to a No. 10 seed.
The No. 4 seed has a .803 winning record over 13-seeds over the last four years. Last year, all No. 4 seeds advanced to the Sweet 16. Florida advanced to the Elite Eight last year as a No. 4 seed in the NCAA Tournament.
In 1997, four-seed Arizona became the first team in the 64-team format to defeat three No. 1 seeds — Kansas, Kentucky and North Carolina — en route to the national title.
Houston and Cincinnati joined WSU in representing the American Athletic Conference in the tournament. Houston drew a No. 6 seed in the West, and Cincinnati drew the No. 2 seed in the South region.
EAST REGION: 
No. 1 Villanova
No. 2 Purdue
No. 3 Texas Tech
No. 4 Wichita State
No. 5 West Virginia
No. 6 Florida
No. 7 Arkansas
No. 8 Virginia Tech
No. 9 Alabama
No. 10 Butler
No. 11 Saint Bonaventure/UCLA
No. 12 Murray State
No. 13 Marshall
No. 14 Stephen F. Austin
No. 15 Cal State Fullerton
No. 16 LIU Brooklyn/Radford
Teams coming to Wichita: 
Midwest region
No. 1 Kansas vs. No. 16 Penn
No. 8 Seton Hall vs. No. 9 NC State
West region
No. 6 Houston vs. No. 12 San Diego State
No. 3 Michigan vs. No. 14 Montana