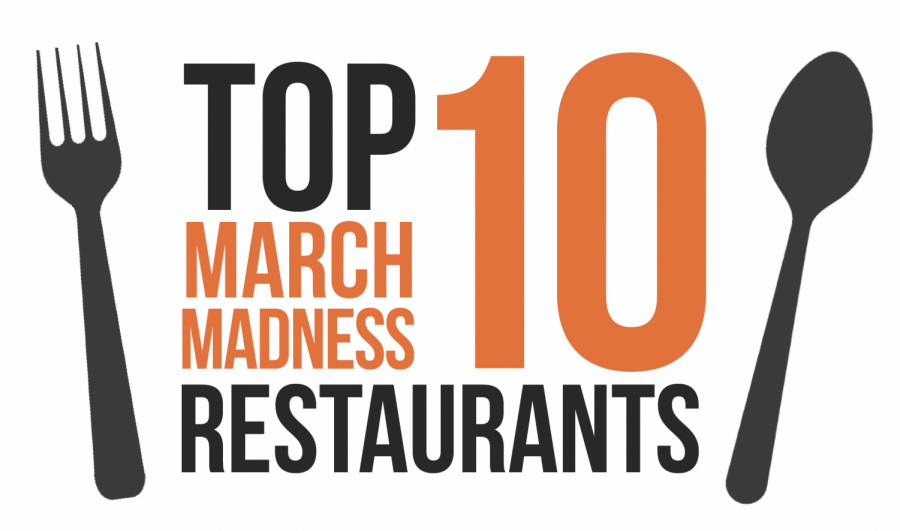 Madeline Deabler
The Sunflower's budget might be taking a hit this upcoming fiscal year, but the staff at our fair publication won't be cutting corners in its dedication to you the reader. That includes giving a few recommendations for places to eat during March Madness this year. The following are some of our favorites:
 
Sakura Japanese Cuisine – 605 W. Douglas Ave.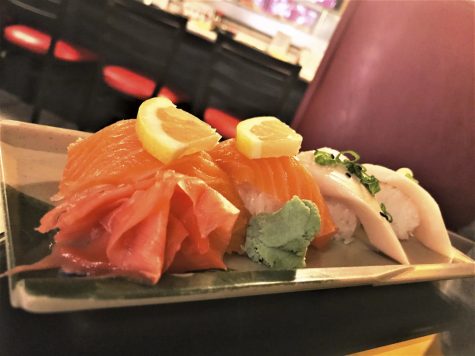 Located just south of the roundabout on Sycamore and Douglas in Delano, Sakura is one of the more upscale Japanese restaurants in all of Wichita. Entrees range from fresh cuts of sashimi and sushi to more contemporary noodle dishes. Some are a bit pricey, but more than worth the try.
Recommendations:
Unaju – $13.95 – Comes as broiled eel resting on top of sushi rice smothered in sweet, tangy unagi sauce.
Teppan Yaki Udon – Ranges from $11.95 to $13.95 – This Japanese staple is conglomeration of udon noodles mixed with shitake mushrooms, onions, carrots, snow peas, bean sprouts, and garlic is unforgettable.
Lobster Dynamite – $16.95 – Bowl of sushi rice served with thick cuts of lobster tail, scallions, and Sakura's own spicy dynamite sauce.
Spicy Tuna Boat – $16.95 – Tuna boats come as rolls of sushi rice stuffed to the brim with fresh maguro, spicy mustard, and tobiko.

Old Mill Tasty Shop – 604 E. Douglas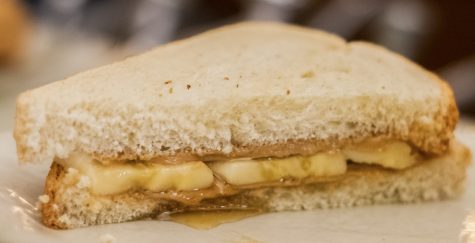 A true classic in the midtown Wichita area, Old Mill is a go-to for delectable continental menu items that will fill the stomach and leave you wanting more. The setting is nostalgic of a 50s style diner. The food is surprisingly cheap and the staff are incredibly friendly and prompt. Wash down your meal with a famous gargantuan chocolate shake. Blue plate specials at Old Mill will run all throughout March Madness at $9.95.
Recommendations:
Chicken Sour Cream Nachos – $8.95 – Corn chips topped with grilled chicken, melted provolone, chives, and sweet salsa.
Toasted Classic B.L.T. – $7.50 – Texas toast, Bacon, lettuce, tomato, is there anything more you need to know? Cheap and delicious.
New York Chicken Salad Sandwich – $5.95 – Straight forward, but completely amazing. The simple celery, onion, cashew and chicken breast mix is delectable.
Peanut Butter, Banana and Honey Sandwich – $5.50 – Get this one toasted. It leaves the stomach whimsical and full.

Doo Dah Diner – 206 E. Kellogg St.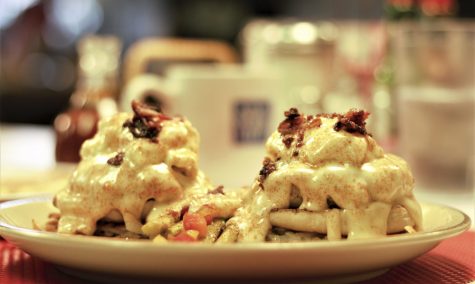 Breakfast, brunch, Harrison Ford sightings, and a side of biscuits and gravy from scratch; it's all there at Doo Dah. Once referred to by announcers during a 2015 Missouri State v. Wichita State game as being a lynchpin for the success and spirit of the Shocker basketball team, Doo Dah represents something special in Shocker land. The food is simple, continental, carbo-loaded, and the maple-glazed bacon is frankly capable of giving one a coronary. But the food is elegant in a deliciously American, greasy, fried and battered kind of way. Definitely be sure to try the cinnamon monkey bread which is served with every meal.
Recommendations:
Crab Cake Benedict – $16.99 – Two fried crab cakes, covered in hollandaise sauce and served up alongside grilled asparagus and on top of a bed of hash browns.
Chicken and Waffles – $13.99 – Start here if you've never tried chicken and waffles. It's truly breakfast food of the gods.
Chicken Fried Steak and Eggs – $10.99 – Fried to perfection and covered in thick white gravy, this is a Kansas staple you can't miss.
Smothered Breakfast Burrito – $10.99 – During the sampling of Doo Dah Diner, Wichita's own Roger Scholfied, yes, the Honda commercial guy, was chowing down on one of these gargantuan burritos. They're cheesy, greasy and quite honestly, cathartic.

College Hill Deli – 3407 E. Douglas Ave.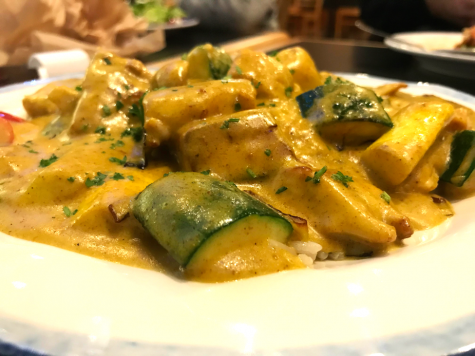 A stone's throw away from Clifton Square, College Hill Deli features one of the Douglas strip's best takes on dine-in Mediterranean. The hummus and baba ganouj are both rich and satisfying for even the hungriest bellies. For being a notably Mediterranean café, College Hill Deli offers a surprisingly good variety of tasty continental eats as well. The food is curiously inexpensive for being as frankly nóstimo as it is. The café doesn't serve alcohol, but to soften the blow College Hill Deli does offer slices of rich, crumbly baklava for only $2. It's honey-laden and dreamily flakey the way a bottle of Dos Equis just couldn't ever be.
Recommendations:
Chicken Shawarma – $6.50 – Marinated in a secret spice mixed and served with tahini, lettuce, and tomatoes in a warm grilled wrap.
Baba Ganouj – $3.99 – Eggplant puree served with olive oil and pita chips. It's like hummus, but sweeter and thicker.
Curry Chicken Biryani – $8.99 – Grilled chicken breast covered in yellow curry sauce served over a bed of white rice.
Bierock Pie – $6.50 – A classic Kansas pastry filled with ground, beef onions and cheese.

Ziggy's Pizza – 3700 E. Douglas Ave. #100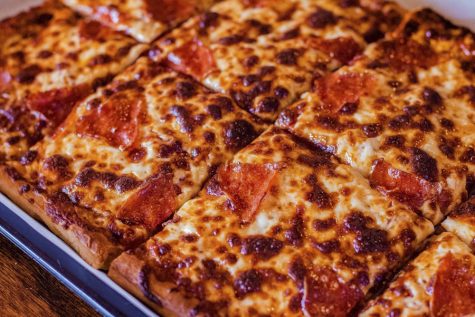 An essential constituent of College Hill's Clifton Square, Ziggy's might just offer the best pizza in Wichita. It's certainly at the top tier in creativity. Take this gem for example – a taco pizza with salsa, sour cream, and crushed Doritos on top for good measure. Ziggy's pizza tastes as though your crazy uncle threw it together after a bender and on a low budget. Yet somehow, the pies here are original, addictive and best shared with a few friends. Go half and half on most pizzas or have the chef throw a Hawaiian your way. Another plus, local draughts are most definitely on tap. Ziggy's will be hosting an outdoor beer tent stuffed with local and imported brews on tap in the Clifton Square parking lot March 15-17.
Recommendations:
Meat me at Ziggy's – $12.99 – Italian sausage, Canadian bacon, pepperoni, smoked bacon, and beef pizza with marinara sauce.
Mamacita's Taco – $12.99 – Refried beans and taco sauce spread thin on the crust, and topped with ground beef or chicken, cheddar, lettuce, tomato, and crushed Doritos. Insert applause here.
Kickin' Chicken – $12.99 – Chicken breast with buffalo sauce, jalapeños, onion, and ranch dressing.
Sanibel Islander – $12.99 – Canadian bacon, smoked bacon, and sliced pineapple with marinara.
Yokohama Ramen Joint – 617 W. Douglas Ave.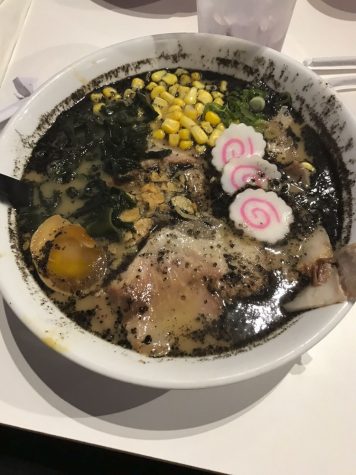 Adjacent from the Vagabond and a short walk away from Hatman Jack's, Yokohama Ramen Joint opened in 2015 and has been immensely popular ever since. The always cram-packed, dine-and-dash style storefront, is intimate and frenetic. You'll hear loud slurps of the patrons at the next table and the clamor of boiling pots clunking together in the kitchen. Whiffs of garlic and the fishy redolence of Narutomaki will waft up into your nose. But more importantly, you'll taste some of the most original offerings of Japanese-style ramen dishes that can be found in Wichita. Dishes here are mid-range in price, but are worth the money. Yokohama's also offers a refreshing selection of Boba teas: Thai, Green Tea and Taro. Seafood Shio Ramen will be a March Madness special. This ramen dish comes served with muscles, clams, scallops, and shrimp in a clear salt broth and costs $13.95.
Recommendations:
Tonkatsu Ramen – $9.00 – Hearty and rich pork broth ramen served with chashu pork, half a soft boiled egg, black mushrooms, bamboo shoots, green onions, nori, and red ginger.
Black Garlic Tonkatsu Ramen – $11.00 – The best choice for garlic lovers. A tonkatsu and shoyu blend broth mixed with black garlic oil.
Vegan Ramen – $9.00 – Miso or shoyu broth with organic gluten free noodles, topped with bamboo shoots, green onions, corn, bean sprouts, black mushrooms, nori, and wakame.
Takoyaki – $5.50 – Baked, ball-shaped octopus pastry.

Po Boy Pizza – 5619 E. Lincoln St.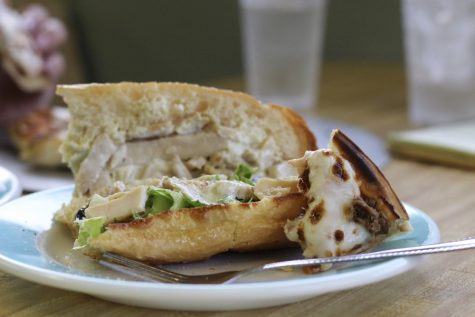 Owned and operated by Wichita's May Khoury since before Clinton was in office, Po Boy is a definite favorite in terms of low-key pizzeria deliciousness. What's kept customers coming back? In short: damn good pizza and Po Boy sandwiches that Khoury prepares herself day-in and day-out. Portions are plentiful, dishes are prepared right in front of your face, and there are old-school arcade games to play while Khoury whips up your pizza in the house oven in the back. Do yourself a favor and drive out of the way for this one. That, and try the pizza rolls. They're humungous, cheesy, greasy and most likely the envy of the Carney brothers.
Recommendations:
Pepperoni Pizza Roll – $5.60 – A classic stuffed to the brim with pepperoni and mozzarella cheese.
Chicken Po Boy Sandwich – $5.66 –  Splashed with Khoury's secret Italian dressing and complimented with fresh lettuce, onions, and black olives for the extra bit of flavor.
Chicken Pizza Roll – $6.99 – The best combination of chicken and cheese since quesadillas.
Supreme Pizza Roll – $6.99 – Everything you love about a pizza with the works rolled up into crusty tube of satisfaction.

Dempsey's Burger Pub – 3700 E. Douglas Ave. #78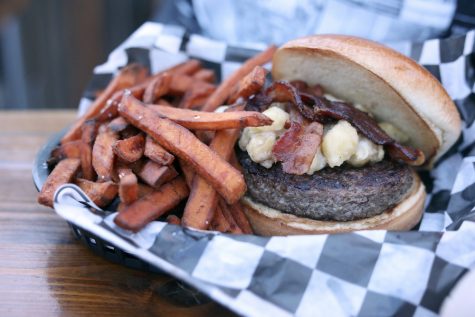 Dempsey's has been a part of Clifton Square for the last seven years and for good reason. The pub and burger establishment focuses solely on beef-related continental cuisine.  They offer a delicious and addictive selection of gourmet French fries, including sweet potato, duck fat, and truffle fries. However, the regular fries are nothing to scoff at either. Don't be fooled – Dempsey's is not the average burger joint.
Recommendations:
Bleu Burger – $8.75 – Bleu cheese, shallot marmalade, and thick cut bacon.
Up-N-Down Burger – $8.50 – Two thin beef patties with cheddar cheese, grilled onions, lettuce, tomato, and thousand island dressing.
Hot Hawaiian Kobe Burger – $13.00 – Juicy Kobe beef patty with pineapple-jalapeño chutney, thick cut bacon, lettuce, and Sriracha aioli on a pretzel bun.
Truffle Fries – $5.75 – Crispy fries tossed in truffle oil, parmesan cheese, and parsley.

Tanya's Soup Kitchen – 725 E. Douglas Ave.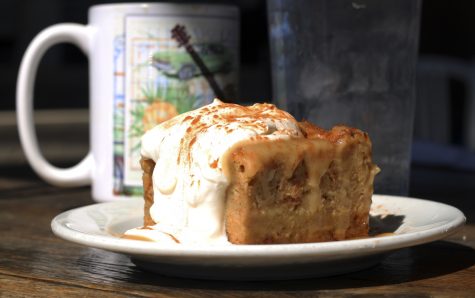 Locally owned by Wichita's Sarah Osborn-Bennett and Kelly Rae Leffel, Tanya's serves exactly what their namesake implies: delectable soups, bisques, and potages. It's a demure little nook on the drag of Douglas just across the street from the Donut Whole. The walls are adorned with homey portraiture and little knick-knacks that, in a way, make it feel a bit like grandma's kitchen. Tanya's is always busy and justifiably so. Their menu is vegan-friendly and packed with original soups, salads, and sandwiches. Every sandwich comes with a gluten-free option. The bread pudding – a must try – is covered in warm caramel sauce and whipped cream. Specials for March Madness include Street Tacos with shrimp or pulled pork and black and yellow corn salad.
Recommendations:
Lu Lu Sandwich – $8.75 – Wheat toast stuffed with edamame hummus, avocado spread, spinach, red peppers and chopped almonds. It brings out the aspiring vegan in anyone.
Cleopatra Salad – $7.50 – Green salad accompanied with cucumber, tomato, grilled chicken and feta cheese with a special apricot preserve dressing to top it off.
Curry Chicken and Rice Soup – $6.00 – Curry broth topped with rice and grilled chicken breast. Nutty, sweet, and rich.
Bread Pudding with Caramel Sauce – $6.00 – Crumbly bread pudding smothered in caramel sauce. Will it induce a sugar coma? Maybe. Try it anyway.

Phở Ông 8 – Vietnamese Cuisine – 4857 E. Harry St.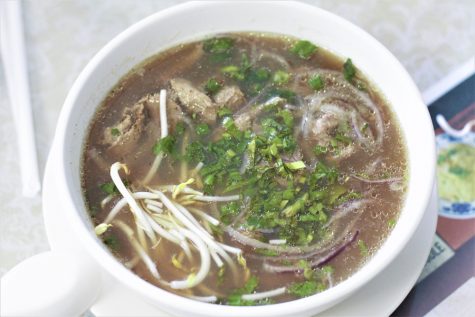 This south side Vietnamese treasure is small and run by one man who does all of the cooking. Phở Ông 8 serves up a taste of Southeast Asia that is well worth the fifteen-minute drive south of the turnpike off of Harry and Oliver. The phở is hearty, salty, minty, and packed with meat. Choose from steak, chicken, shrimp, crab, and spicy beef. The appetizers are savory, crunchy, and cheap. The best of these are the crab cheese rangoon and the egg rolls. Be sure to try the Vietnamese coffee. This blend of dark roast coffee and sweetened condensed milk poured over ice is strong — real strong — which is great for keeping you fueled up and wide awake so don't miss a minute of March Madness.
Recommendations:
Phở Tái – Sirloin Beef Noodle Soup – $6.95 – Classic phở with sliced eye round steak in bone broth and garnished with scallions, onion, and cilantro.
Phở Gà – Chicken Noodle Soup – $6.95 – Slices of chicken simmered in delicious broth. A lighter alternative to traditional beef phở.
Phở Hải Sản – Seafood Noodle Soup – $7.95 – Rich with ocean flavors, this seafood soup is full of  crab, shrimp, and scallops.
Cơm Chiên Gà – Chicken Fried Rice – $6.50 – A generous portion of flavorful rice, bursting with chicken and fresh vegetables.
–Nicole Byrne contributed