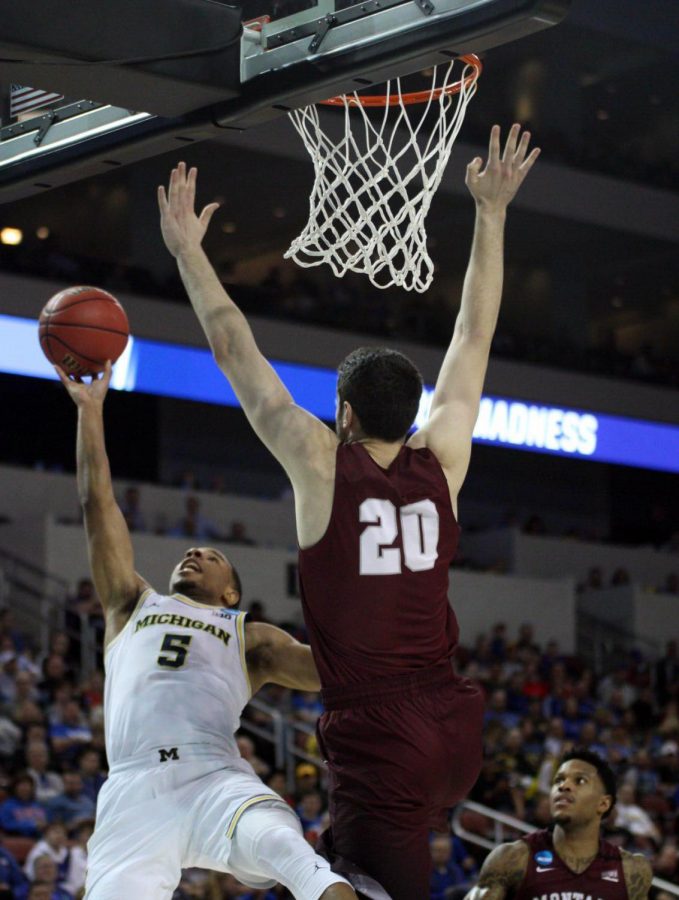 Selena Favela
WICHITA—Montana's offense went from lackluster to cold. No. 3 Michigan defeated the No. 14 Grizzlies in Thursday's final game of the NCAA Tournament.
The Grizzlies scored 19 points in the second half (25 percent second-half shooting) to Michigan's 30. Michigan won the game 61-47, and extending their winning streak to 10 games.
With the victory, the Wolverines will advance to meet the No. 6 Houston Cougars out of the American Athletic Conference in the Round of 32. The Cougars advanced to the second round on the shoulders of point guard sensation Rob Gray's career-high 39 points and game-winning layup.
"They didn't make us look very good on offense," Michigan Head Coach John Beilein said. "Our defense did what it needed to do tonight."
Montana's defense limited Michigan down to just 30 points, and didn't allow the Wolverines to post 50 points until late in the game.
Muhammad-Ali Abdur-Rahkman compared Montana's defense to Illinois.
"They press, and they try and take everything from you," he said. "They're a very scrappy team. They get in the passing lane and try to make it hard for you."
After jumping out to a 9-0 lead in the game's first four minutes, Michigan put together consecutive baskets on offense to quickly regain the lead. The Wolverines maintained the lead, which was at double-digits for most of the game, for the remainder of the game.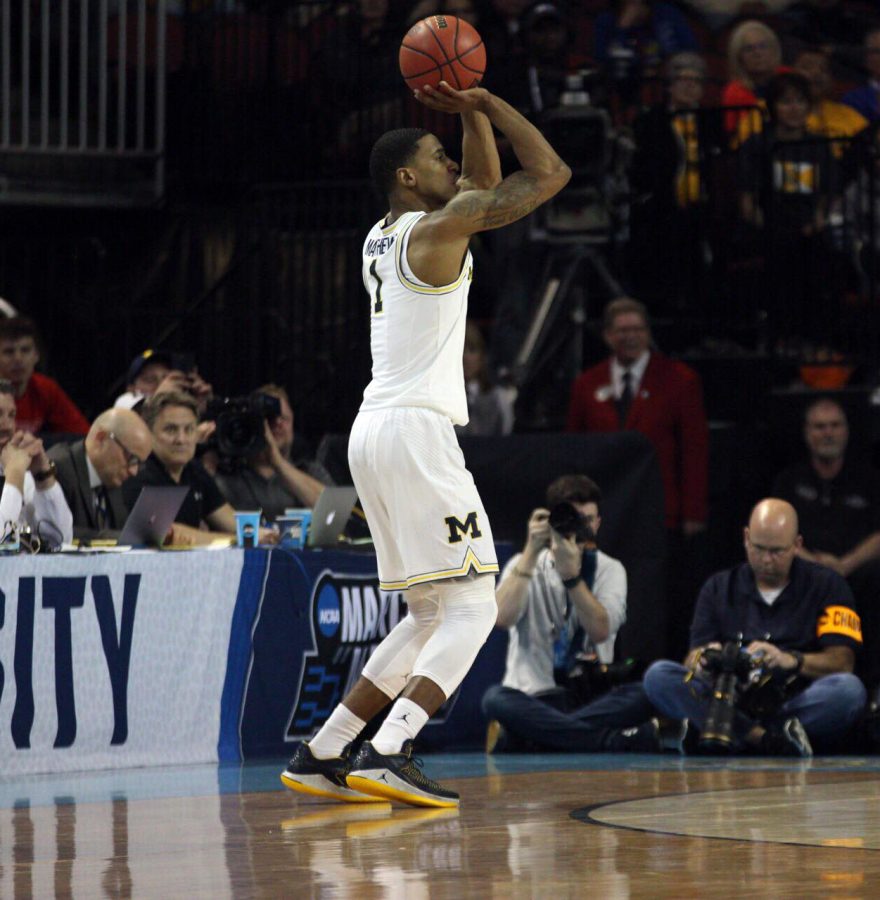 Selena Favela
Consistent fouls and limited shooting led the Wolverines to win in front of a depleted crowd — one that had an attendance close to 14,000 at the tip.
Montana struggled to get much offense going, and Michigan hit shots off the back of the rim at times when they had the opportunity to capitalize. The Wolverines scored 50 points with under five minutes left in regulation.
Offensive production was sparse for the Grizzlies, who only had 18 made baskets on more than 50 attempts.
Both teams struggled with turnovers. Michigan gave the ball away 14 times, while Montana surrendered 11 turnovers.
Montana lost their fifth consecutive NCAA Tournament game, dating back to 2005.
There were 35 fouls called in the game.