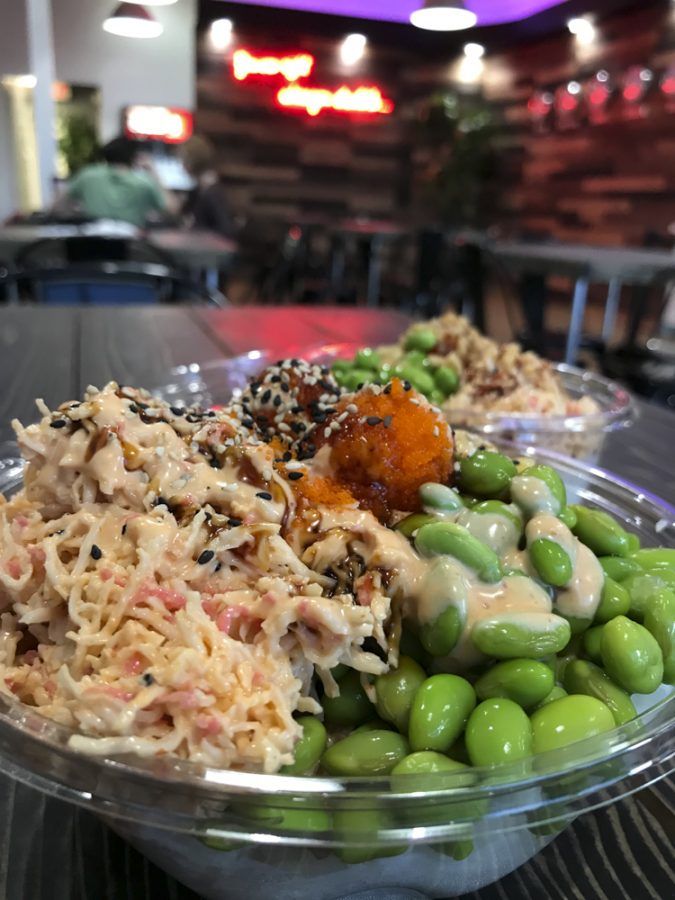 Matt Cooper
Imagine Subway and Chipotle conglomerated with a traditional sushi dinner. That's what's going on over at 8918 W. 21st St. 
PokeMix has been open on the west side since last year and has been wildly popular among those that know about this space. Why? They offer something reasonably uncommon in Wichita: Hawaiian fish salad, or poke.
Poke is simple and elegant. First, patrons choose between a bowl of steamed white or brown rice. Then comes the protein options. PokeMix offers salmon, ahi tuna, spicy tuna, shrimp, crab salad, octopus, albacore, yellowtail and tofu.
The last step is choosing your fixings — and there are tons to choose from. My personal favorite is the smoked salmon with ahi tuna mixed with masago, edamame, corn, crab salad, cucumbers and fried onions. This jumble topped off with a bit of ponzu and a smothering of unagi sauce is a kind of tasty that can't really be found anywhere else in Wichita.
However, there are a million different ways to mix up a bowl at PokeMix.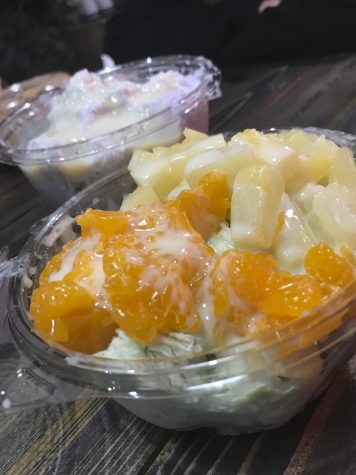 To add to their originality, PokeMix adds a couple of menu items that separate them from the competition.
As an appetizer, they offer a traditional Hawaiian dish called usubi. This is basically rice and seasoned egg sandwiched between two slices of marinated spam which is then wrapped in Nori seaweed. Again, simple, indulgent and awesome.
As far as price is concerned, if you are on your own, PokeMix is fairly easy on the wallet. A large poke bowl won't cost you more than about $11. If you are just wanting a quick snack, the usubi is only $2.50.
Also, don't forget to try the Taiwanese shaved ice for dessert. Poke's brand of icy treat comes served as your choice of fruit served over green tea, strawberry, taro or mango shaved ice and condensed milk.