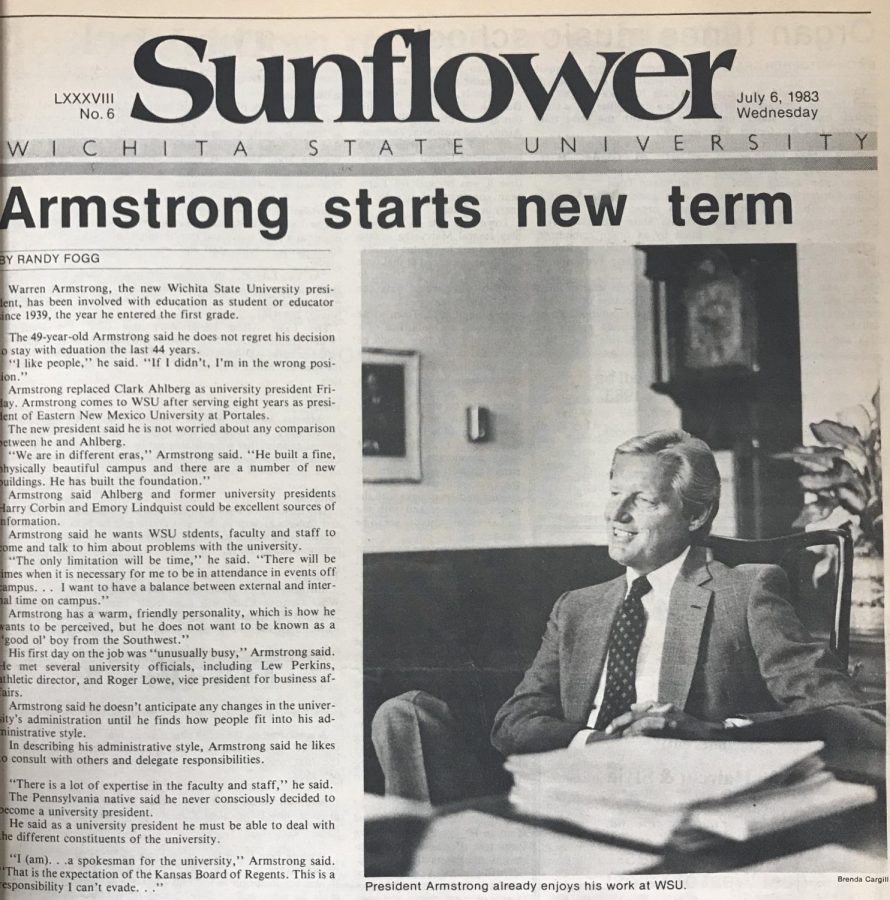 Thirty-five years ago this week, Warren Armstrong began his tenure as president of Wichita State.
In his 10 years on the job, Armstrong oversaw the establishment of the National Institute for Aviation Research and WSU winning a College World Series title, but he is perhaps best remembered for his 1986 decision to discontinue the university's football program after 89 years. 
Armstrong was proceeded as president by Clark Ahlberg and succeeded by Eugene Hughes. He died in 2004 at the age of 70.