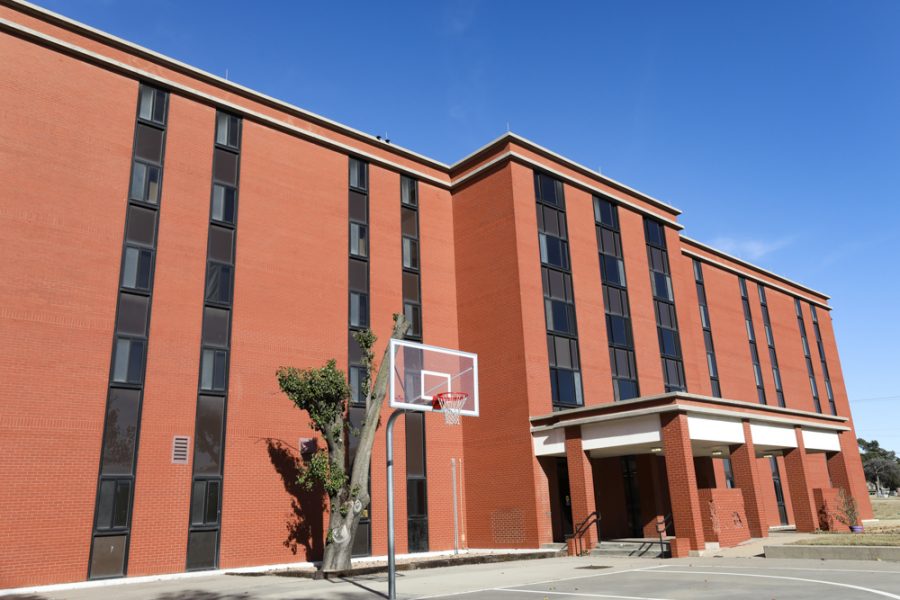 Brian Hayes
$12 million donation from Wichita oil company founder
Wichita State accepted the largest donation in school history from Wayne Woolsey, a Wichita oil producer. Woolsey and his wife, Kay, gifted $10 million towards the building of a new home for the Barton School of Business. The new business building will be located on Innovation Campus and named Wayne and Kay Woolsey Hall in their honor.
The remaining $2 million were gifted to the geology department for the petroleum geology program and for scholarships in the department.
Wayne Woolsey is the founder and chairman of Woolsey Companies, an oil and natural gas company that drills in Kansas, Oklahoma, and Texas.
Construction on the new building is set to begin in 2019. The total cost of the project is roughly $50 million. According to the university, the Woosley's donation brings the total amount raised for the business school to $21.5 million.
Preparations for demolishing Fairmount Towers
The university started making preparations to tear down Fairmount Towers in May. Crews began the process of removing asbestos from the former student housing building to prepare for the building's demolition.
Fairmount Towers, located at 21st and Hillside, sit catty-corner from the WSU campus. They are set for demolition by the spring of 2019.
Last summer, the university announced plans to close and eventually demolish Fairmount Towers. The nearly 300 students that had signed up to live there were moved to The Flats, a newly-built private apartment complex located on Innovation Campus. The decision to close Fairmount Towers in July 2017 led to a student housing shortage, and some student rooms were fitted with extra beds to make up for the loss of space.
WSU Tech launches
The former Wichita Area Technical College (WATC) officially became an entity of WSU July 1 and was renamed the WSU Campus of Applied Sciences and Technology, or WSU Tech.
The affiliation does not affect tuition rates for students at the former WATC. This year, students at WSU Tech will be counted toward WSU's enrollment.
Campus YMCA will include an urgent care center
The YMCA coming to Innovation Campus in early 2020 will include an urgent care center, WSU announced earlier this month.
For the second year, WSU students are paying additional student fees to fund the building of the future YMCA.
Students already have access to healthcare on campus through Student Health Services, located in Ahlberg Hall. The new urgent care center will be open on weekends and will include an X-ray machine, which Student Health Services does not have.
The urgent care center, which is the result of a partnership between Wesley and the YMCA, will provide care to non-students.
Basketball marching band
WSU is bringing back its marching band this fall. The Shocker Sound Machine will perform at halftime during Shocker men's and women's basketball games and other campus events.
WSU hasn't had a marching band since 1986 when the football program was discontinued.