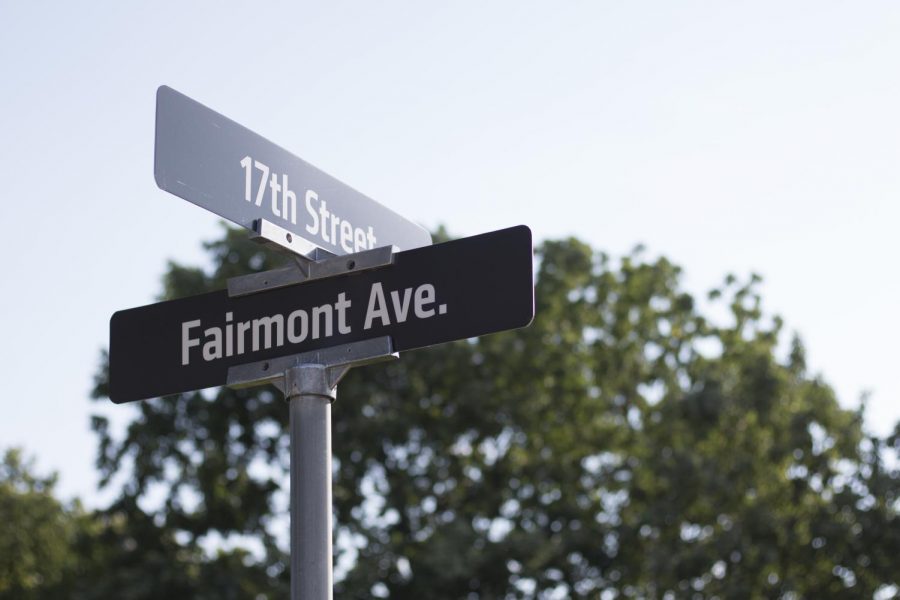 Selena Favela
A misspelled street sign on Wichita State's campus will be fixed today, a university spokesman said.
"Fairmount Ave." is misspelled as "Fairmont Ave." on a street sign located at a campus entrance on 17th Street, close to Hillside. The name of the street is a reference to the neighborhood surrounding the WSU campus.
Fifty-five new street signs were installed across campus over the summer.
The Sunflower pointed out the misspelling to Director of News and Media Relations Joe Kleinsasser, who confirmed the error and plans to fix the sign Monday morning.
"The sign company made a mistake," Kleinsasser said. "They are sending us a new sign today."