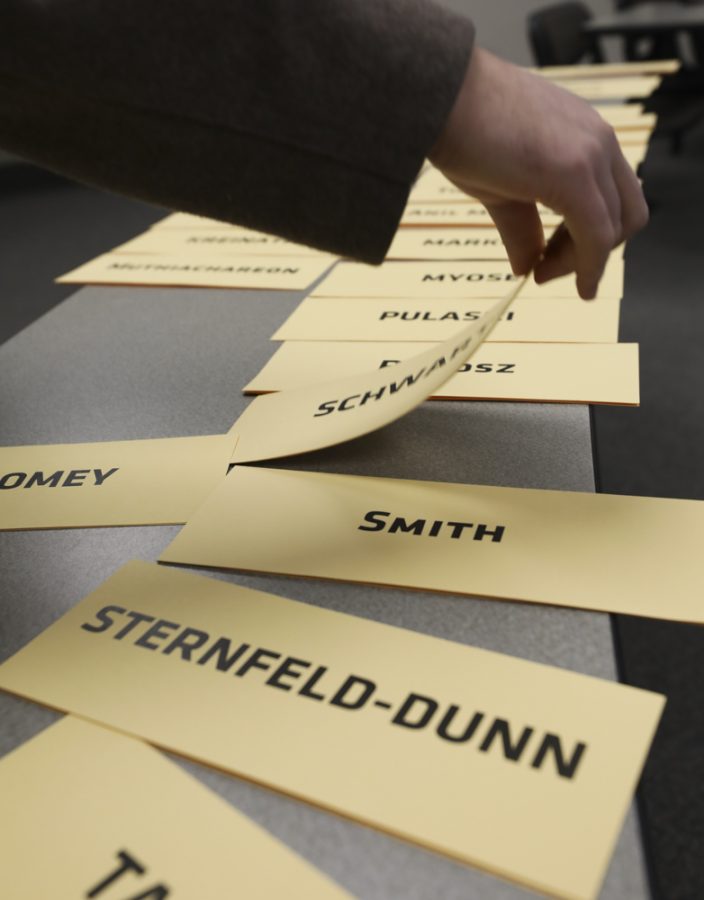 Brian Hayes
The Faculty Senate will meet for the first time this semester today at 3:30 p.m. Today's meeting will be held in Beggs Ballroom on the third floor of the Rhatigan Student Center.
On the agenda are a new academic integrity policy, introductions to new faculty members, and new senate leadership roles.
Also on the agenda are planned collaborations with the Student Government Association, Unclassified Professional Senate, and University Support Staff Senate.
The Faculty Senate president for the 2018-2019 school year is Betty Smith-Campbell, who previously served as a faculty senator representing the nursing department.
The senate serves as a representative forum for Wichita State faculty members and a voice for faculty on issues of university governance.
Faculty in each of the university's colleges elect their representatives to the senate.  The senate is comprised of faculty members representing the liberal arts and sciences, business, engineering, fine arts, health professions, and applied studies (formerly education) colleges.
The Faculty Senate usually meets 3:30 to 5 p.m. on the second and fourth Monday of every month in Clinton Hall Room 126. Meetings are open to the public.