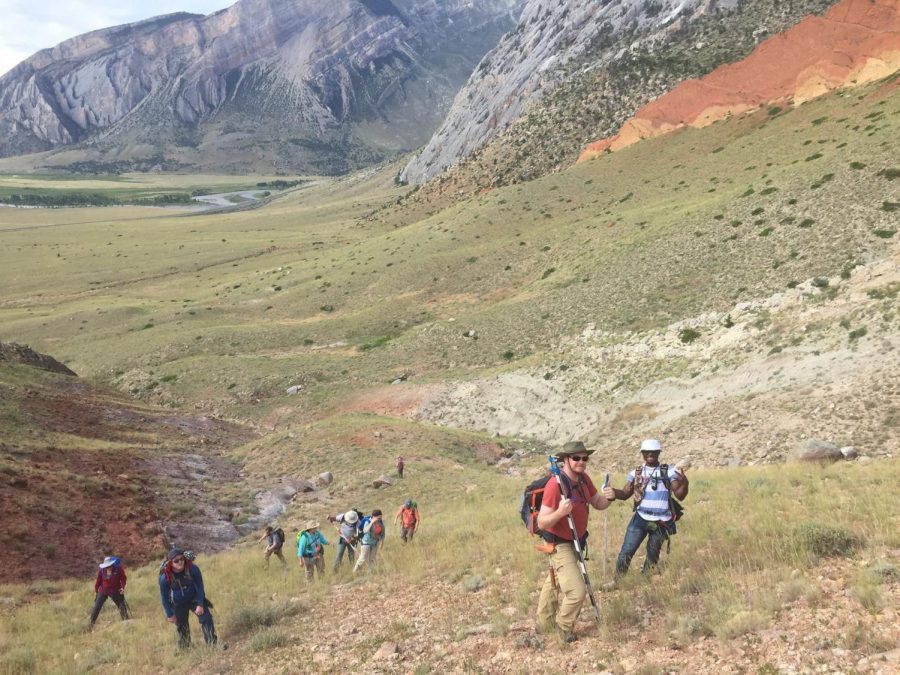 Courtesy
Every summer, geology students at Wichita State have the opportunity to apply what they learned in the classroom in the mountains and valleys of Montana and Wyoming.
When the program was started in the 1970s by Professor John Gries, geology students traveled to Colorado to conduct exercises in nature. In 2018, the camp has the same mission, but now the trip takes students through Montana and Wyoming — spending
a month from late June through late July with fellow Shockers and students from other universities.
Chair of the geology department and head of the field camp William Parcell said the camp gives students the opportunity to "go beyond a set of textbooks" and make applied learning a part their studies.
"Our goal is to make our students practicing scientists," Parcell said.
"Watching the interaction between students and lifelong friendships that are often made at the camp is my favorite part," Parcell said.
Students are expected to "pull their weight" and help with setting up and packing up camp as they travel through geological sights. The campers analyze data and interpret what they see.
WSU students can earn six credit hours for attending the camp.
Parcell said a recent major donation to the program means the price of attending the camp is just the regular tuition price for the six hours of credit from the geology course.
In May, Wichita oilman Wayne Woolsey and his wife Kay donated $2 million to the geology department.
To apply for the program, students must be geology majors and preferably have taken previous geology courses at the university. Students must apply before January, when final decisions are made for the program. There is no cap on how many WSU students can attend the camp.
About half of the camp attendees are WSU students, but the camp has earned national attention by teaming up with universities and colleges from across the country.
Students can apply for the program at wichita.edu/fieldcamp.