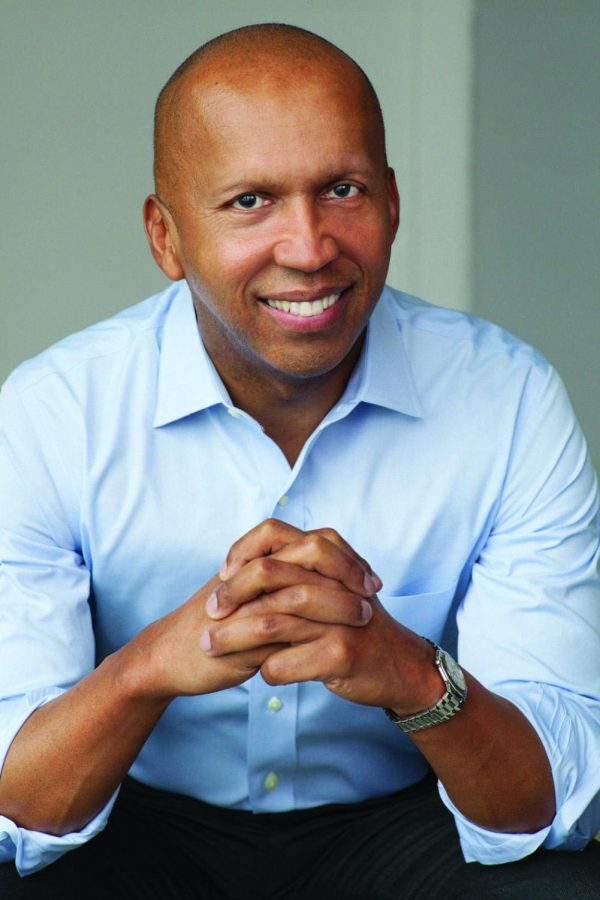 Bryan Stevenson, author of #1 New York Times Bestseller "Just Mercy: A Story of Justice and Redemption," will be the keynote speaker at Wichita State's Academic Convocation Thursday.
Academic Convocation starts at 9:30 a.m. in Wilner Auditorium. Stevenson will sign books from 8:30 – 8:45 a.m. at the Ulrich Museum of Art. The book signing is hosted by WSU Reads.
"Just Mercy" tells Stevenson's account as a defense attorney for Walter McMillian, a man who spent six years on death row in Alabama for a murder he didn't commit.
As a young lawyer, Stevenson founded the Equal Justice Initiative to fight for the impoverished and challenge racial discrimination in the criminal justice system. The Equal Justice Initiative focused on death row inmates and children facing sentencing in adult prisons.
In 2015, Stevenson was named in TIME Magazine's TIME 100, which recognizes the world's most influential people annually. In 2014, "Just Mercy: A Story of Justice and Redemption" was awarded the Carnegie Medal by the American Library Association for nonfiction and a 2015 NAACP Image Award. In a 2015 Vanity Fair article, Nobel Peace Prize Laureate Desmond Tutu said "Just Mercy" is "as gripping as it is disturbing, as if America's soul has been put on trial." According to the Equal Justice Initiative website, Stevenson has received 29 honorary doctoral degrees from universities such as Harvard, Princeton, Yale, and Oxford.
In his 2012 TED Talk, Stevenson challenged his crowd with racial discussions — insisting it's the only way for the United States to heal its racial wounds, which have been buried in the social consciousness by fear.
Stevenson cites the South African apartheid and the Rwandan genocide as events that people only healed from because the citizens of those nations were committed to "truth and reconciliation." He also challenges the morality of the death sentence — saying it disproportionately targets minorities and poor people.
"When we don't care about these difficult things, the positive and wonderful are nonetheless implicated," Stevenson said to the mostly white crowd. "We love innovation, we love technology, we love creativity, we love entertainment, but ultimately, those realities are shadowed by suffering, abuse, degradation, and marginalization. For me, it becomes necessary to implicate the two."
One statement in Stevenson's Ted Talk sums up why he fights: "The opposite of poverty is not wealth. In too many places, the opposite of poverty is justice."