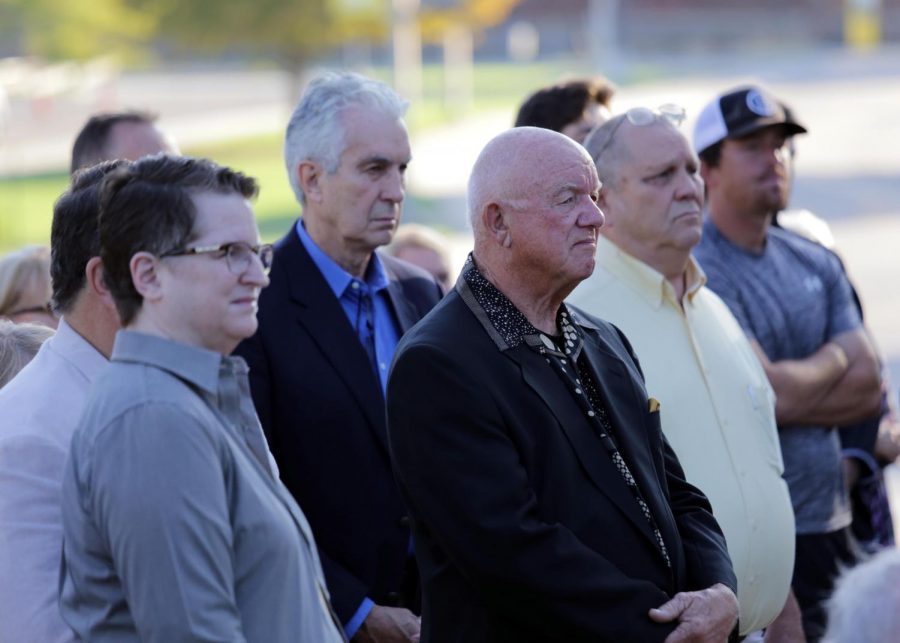 Evan Pflugradt
It was an oddly warm, sunny afternoon for October when Wichita State President Clark Ahlberg called Dean of Students Jim Rhatigan.
"Could you come home right away?" Ahlberg asked Rhatigan, who was in Kansas City for the weekend. "It looks like one of the planes went down on the way to Utah."
On Oct. 2, 1970, a plane carrying members of the WSU football team, head athletic officials, and some fans, crashed into a Colorado mountainside while trying to cross the Continental Divide. Thirty-one passengers died.
"Have you heard from Bert Katzenmeyer?" Rhatigan asked Ahlberg.
Katzenmeyer, the WSU athletic director, had died on the plane.
"Lives were disrupted forever," Rhatigan said.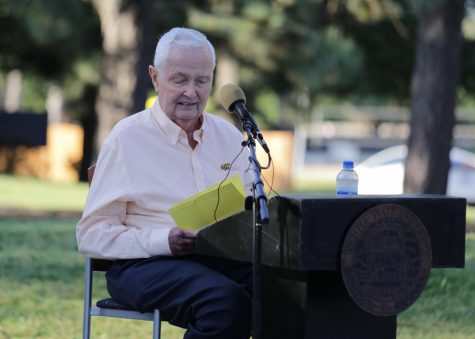 Tuesday, members of the Wichita State community gathered to mourn the lives lost 48 years ago. WSU memorializes the incident every year at Football Memorial '70.
"Even though those affected by the tragedy are scattered, we are one — at this time, at this place, on this day," WSU President John Bardo said Tuesday at the memorial service.
"It still grabs me a little now," Rhatigan said. "Every year, you remember the disruption of those families. Everybody knew somebody on that plane."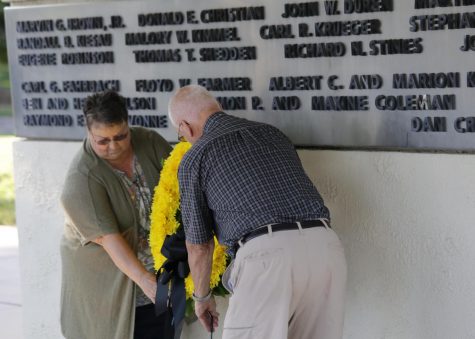 Rhatigan traveled with families to Colorado to visit survivors and identify the dead. Eight players and the co-pilot survived the crash.
WSU's game at Utah State was cancelled. WSU cancelled a game with Southern Illinois the following week. Following a university memorial service, Ahlberg gathered the team in a room and told them to vote on the future of the season. No coaches were present in the meeting.
All but one player voted to continue the season.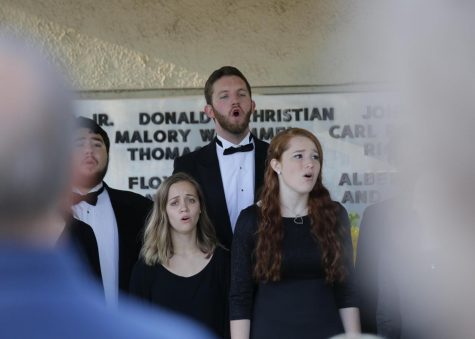 Two weeks after the crash, the Shockers returned to action at Arkansas. Arkansas was the seventh ranked team in the country at that point. WSU never made a first down.
"Every time we ran the ball, it was a standing ovation," Rhatigan said.
WSU lost that game 62-0. They'd lose all remaining games that season. The football team was disbanded after the 1986 season.