Erik Stevenson is a 'Ron Baker type' with brash competitiveness to match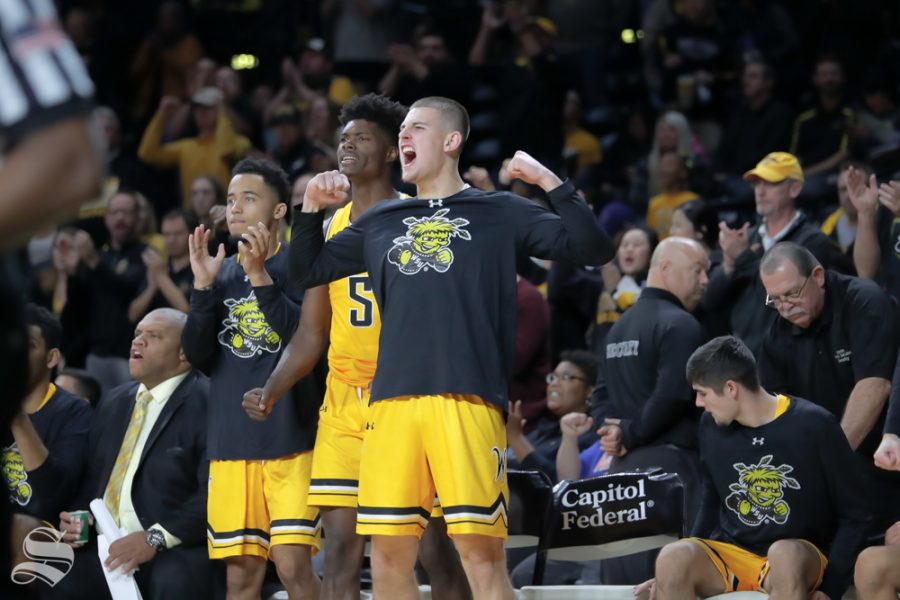 Erik Stevenson is on a mission to become Wichita State's next Ron Baker.
"That's why I was brought here," Stevenson said.
WSU Head Coach Gregg Marshall saw something in Stevenson's game — something that reminded him of a budding freshman star quick to turn All-American. Marshall has described Stevenson as "a Ron Baker type."
"He's a hard-nosed player with skills to match," Marshall said.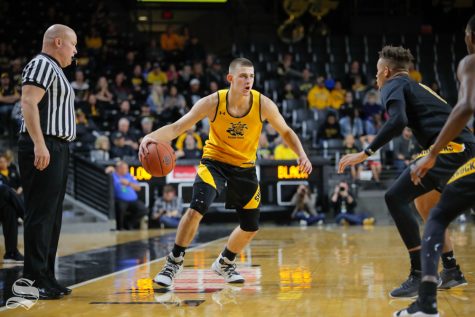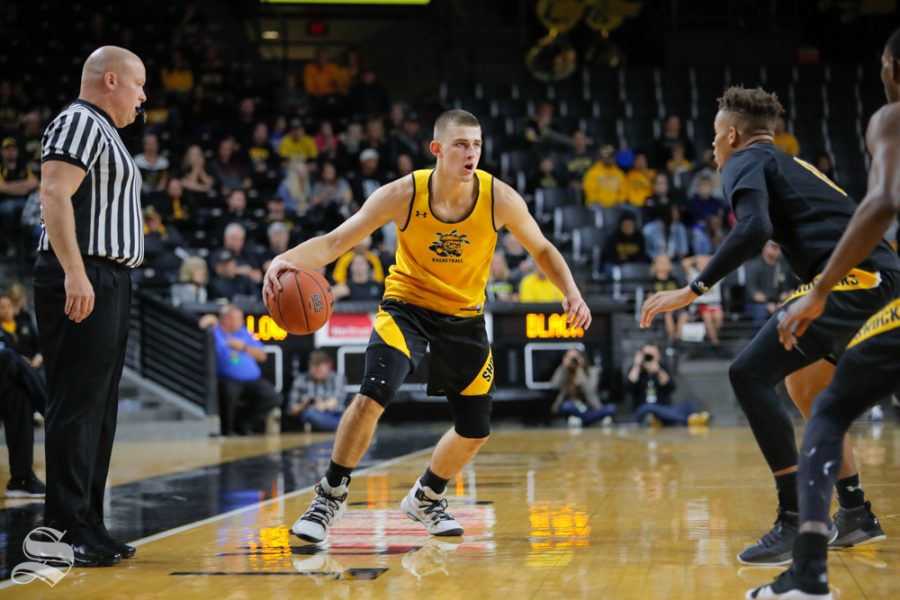 Stevenson, a 6-4 shooting guard from Lacey, Washington, won a 3A state title for Timberline High School, averaging just shy of 30 points per game in the state tournament. There, he broke six modern tournament records, including field goals made (43) and points scored (118).
Stevenson's talent and sometimes brash competitiveness polarized recruiters. He drew offers from 17 major Division I programs.
In one visit to WSU, Marshall told Stevenson he was already a better athlete than Baker was as a freshman. What sold Stevenson was Marshall's promise that he could leave WSU a better product than Baker.
"I've got work to get to that level," Stevenson said. "[Baker] is a knock-down shooter and a high-energy guy, who displays intensity on both ends. He does all the little things right.
"I'm a high-intensity guy, and I've got the toughness to match."
"
I'm a high-intensity guy, and I've got the toughness to match."
— Erik Stevenson
Baker was a five-year player for the Shockers who eclipsed success at the turn of the program. His acheivments included a Final Four his freshman season and a 35-1 season as a sophomore.
Pressure isn't something Stevenson puts a lot of stock into. As a four-year starter for Timberline High School, Stevenson became accustomed to opposing fans hurling "overrated" chants at him.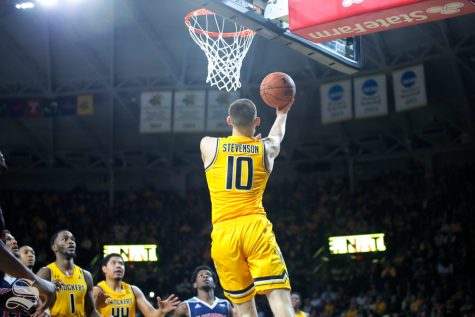 "I was raised to be confident in myself," Stevenson said. "Ever since I started being more successful at the game, that built confidence of what I can do."
Stevenson would hear the noise and respond with a cut to the basket or a defensive stop.
"They can't say anything when you do that," he said.
Marshall pushes Stevenson on his on-ball and off-ball defense. Stevenson must focus on protecting the ball in practices where no fouls are called. It's the little things, he said, that will transform his game to the "Ron Baker level" of play.
"I have to come in and work as hard — and even more — as he did to become an NBA draft pick," Stevenson said.
Defense will win games. Marshall has described last year's veteran squad as a deviant from his gritty, "Play Angry" style of defense.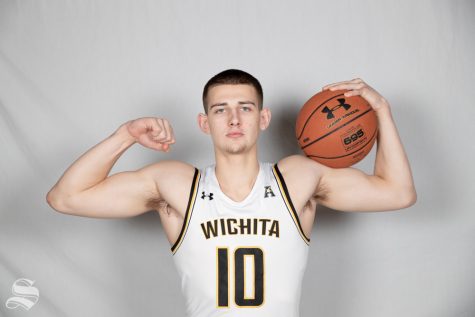 "For whatever reason, last year's team was the best offensive team and worst defensive team we've ever had," Marshall said. "In their minds, we could outscore everybody. That's not the way I want to play."
Stevenson is at the heart of Marshall's rebuild, just like Baker was as a redshirt freshman in 2013.
"Our ceiling is an NCAA championship," Stevenson said. "We're young, so our ceiling is a lot higher. We've got a lot of work to do and a lot of time to put in, but we're on the pathway to it."
About the Contributors
Evan Pflugradt, Sports Editor
Evan Pflugradt is the former Sports Editor of The Sunflower.

Pflugradt past served as the publication's Editor in Chief, Opinion Editor and a reporter....
Joseph Barringhaus, Sports Photo Editor
Joseph Barringhaus is the Sports Photo Editor for The Sunflower. Joseph is a senior at Wichita State majoring in marketing with a minor in communications....