was the year of the "rebuild" basketball team, building at Braeburn Square, groundbreaking on a campus YMCA, destruction of Fairmount Towers — in short, it was a year of change, as they all are.
But for WSU students, the year represented unseen change — personal growth, accomplishment, loss. The Sunflower asked WSU students to write what defined the year for them. Here's what some of those students had to say.  Submissions have been edited for clarity and length.
"In 2018 I found a home that wasn't with my parents in a little house in the middle of nowhere in Oklahoma where all that was around was a teepee church and a sno-cone stand. I found a home at Wichita State, and with the friends I have made."
-Anna-Grace Martin, music education freshman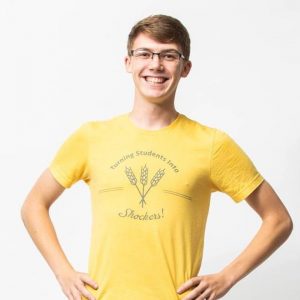 "The incredibly passionate and wonderful people that have come into my life really defined 2018 for me. Hanging out late at my birthday shindig, rolling the D&D dice with friends, and getting to know those that I care about have made 2018 a very fun and personal year!"
-Brandon Eckerman, biomedical engineering junior
"There were two major events that happened to me this year. One was I graduated with my associates in science from [Hutchinson Community College] on May 11th. My daughter was upset because I had to graduate on her 7th birthday.
"The other major event was September 26th, when I lost my father, who was fighting cancer. Three days earlier he had turned 69. I was really close to him and took it really hard. I wasn't going to mention anything to my professors about losing him and the hard time I had fallen on, but I noticed that my concentration was slipping. I will forever be grateful to my professors for their help and understanding this semester."
-Athena Heim, 33-year-old business management junior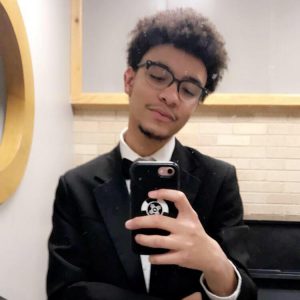 "The beginning of the year brought my last semester of high school, where I said goodbye to the routine, people, and places that I called home for four years. During that time, I experienced tragedy and heartbreak. This past semester at WSU being my first semester in college has taught me countless lessons, from learning how to live independently and be responsible for things like rent and groceries, to the realization of the areas in my career path that need work and the areas that I have grown in during this semester."
– Emerson Ross, music theater freshman
"In February I started a job in my career field as a social worker, and in May I passed the Bachelor's Level Social Work Exam, earning me the title of LBSW. Whoo! In March, I welcomed my first niece into the world. In August, I started grad school here at WSU. In September, I helped a friend get out of a terrible and toxic relationship and changed her life forever. I celebrated my anniversary in October, two years married and 10 years together. In December, I ended my first semester of grad school with all As. I'd say it was a pretty successful year, but I'm ready to see what 2019 holds."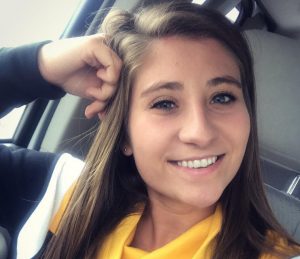 –Angelica Clark, WSU grad student
"The highlight of 2018 for me was an unexpected friendship that led me to do better in school, be motivated, and to feel confident and happy. Also, landing two internships for the next year!"
-Elaine Neville, accounting senior
"[This year I said] yes to stepping out of my comfort zone and accepting change. I transferred schools at the beginning of this year and that was terrifying because I knew no one. I took a chance at happiness and was not let down. I became an active member of Phi Delta Theta Fraternity, played intramural sports, was involved in my fraternity religiously and became the Vice President of External Affairs and Risk Management for [the Inter-Fraternity Council]. There have been many more things but I took chances on those things and became so much more of a man and leader through those. 2018 was a huge year for me!"
-Connor Brungardt, accounting and psychology sophomore
"I got in shape and started eating healthier! I wasn't overweight or anything, but I felt that the lifestyle I was living was so unhealthy. I learned to de-stress by working out and had my boyfriend with me every step of the way. After 10 months, I feel more energized, I sleep better, and I feel more confident!"
-Elizabeth De Santiago, exercise science senior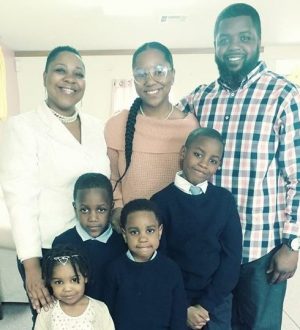 "This year I learned that it's all about the course you are on, not the situation you are in right now. One of the many highlights of 2018 for me was reading The Alchemist for the first time (it most definitely won't be my last). I realized that I need to take it one-day-at-a-time, but always keep a clear vision of my overall goal. No matter what happens along the way, if I stay on the right track, everything will work out. And I learned that there is absolutely nothing wrong with following your heart."
-Brittany Spires, online psychology sophomore