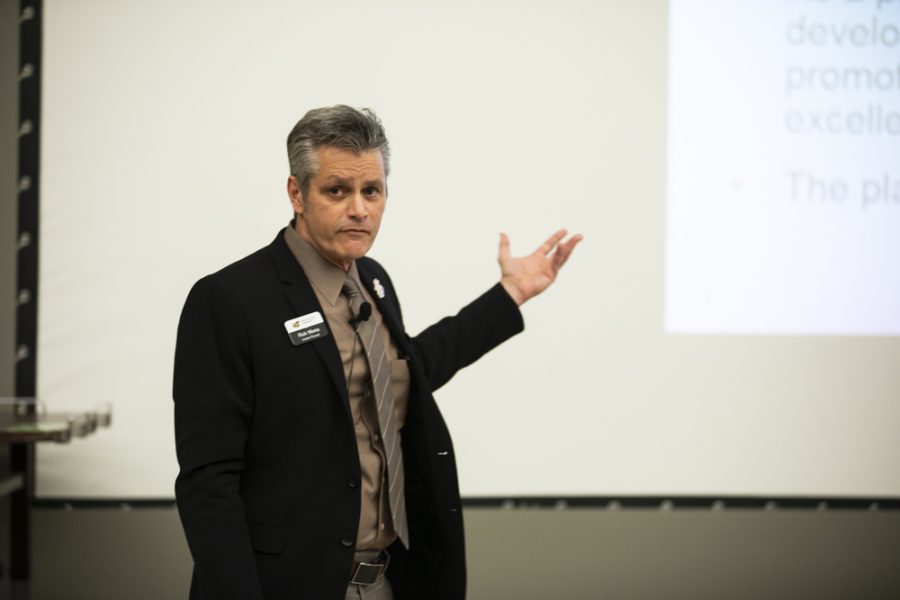 Brian Hayes
ick Muma will serve as acting president of Wichita State while President John Bardo recovers from surgeries he had to treat a chronic lung condition.
Muma and Chief of Staff Andy Schlapp met with Bardo on Tuesday, according to a university release. Bardo emphasized to Muma "sustaining momentum in enrollment, research, fundraising and addressing workforce needs to build the regional economy."
Bardo has been hospitalized since "before Thanksgiving," according to Vice President for Strategic Communications Lou Heldman, and doctors told Bardo he could expect "several weeks of convalescence." At the time, Heldman said that Bardo was "fully conscious and involved" in making university decisions. Heldman also said at that time that Bardo could possibly return to work in January.
Muma, who is in charge with managing academic affairs, "is responsible for the biggest chunk of the university," Heldman said in an interview in late November. Muma was appointed to provost in May, replacing Tony Vizzini who took a paid leave from the university. Muma was appointed the interim provost on Jan. 8, 2018.
"In his 22 years as a faculty member, department chair and most recently as senior associate vice president for academic affairs, Rick has proven himself a highly capable leader in major matters," Bardo said at the time of Muma's interim appointment.
Prior to his appointment, Muma was a senior associate vice president for academic affairs and strategic enrollment management. Muma has been with WSU for more than 22 years.