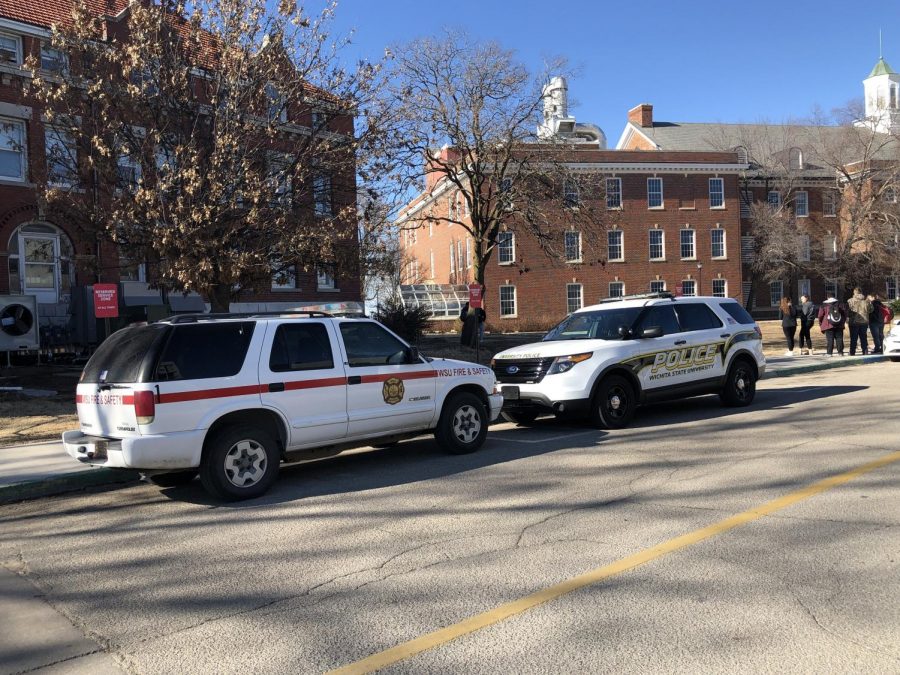 Matthew Kelly
A fire was reported in McKinley Hall, according to an emergency alert sent out at 2:28 Tuesday afternoon. Ten minutes later, another alert gave the all clear.
"Resume all activities. Incident at McKinley is completed," the alert read.
Wichita State's chemistry labs are located in the McKinley. A proceeding alert noted a potential chemical spill.
WSU Police Chief Rodney Clark said he wasn't sure there was actually a chemical spill — or even a fire.
"That's what got reported, but the story I got — the chemistry professor up there was doing an in-lab experiment or something like that, and I never got report of an actual flame or fire, but some kind of reaction might have set the alarm off," Clark said.
"Initial reports are hardly ever right. It takes a few minutes to find out what's going on, but as soon as we thought there could have been a chemical spill — because if we're wrong and there was, then we need to get people out of the building."