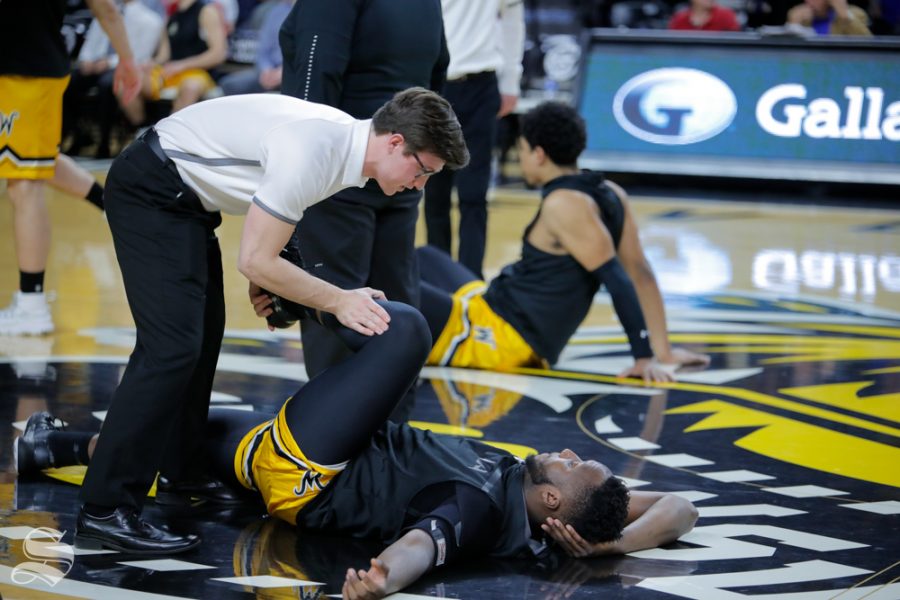 Joseph Barringhaus
Connor Shank's role with the Wichita State men's basketball team is a lot like that of an on-call doctor.
Shank, a sophomore, is in his second year assisting the basketball program as a team manager. His calendar is full with basketball, school, and work as the assistant recruitment chairman for Sigma Alpha Epsilon fraternity. Yet, when a player calls, Shank is ready.
Staring at a full calendar on his iPhone, Shank simply remarks, "It's about knowing where to be and when to be."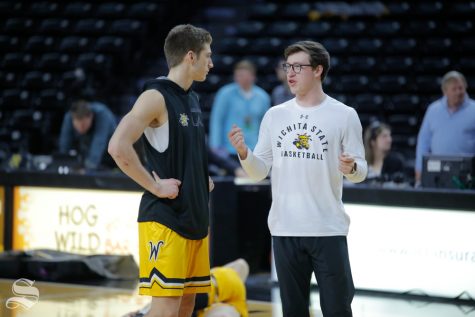 "You always have to have your phone ready and be there for whatever is needed," he said.
That includes surprise visits from ex-NBA pro Ron Baker, who occasionally returns to Koch Arena for managers to help him with a workout. Shank keeps stats during some games, and can also be found coding film for future matchups. Other days, he's running drills in practices and working out players who need special attention.
"Most people think we do all the dirty work or that we are the players' nanny," Shank said. "It's not like that. There's a lot more stuff that goes on behind the scenes."
Shank got involved with the program through connections to Head Coach Gregg Marshall and his family when they arrived to Wichita in 2007.
Shank originally had his heart set on attending the University of Arizona for business management, but Marshall turned his mind to basketball and sold him on WSU.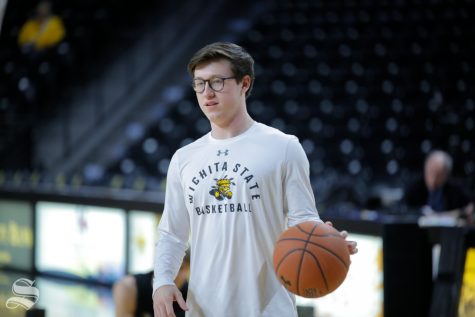 "He (Marshall) told me I'd have a spot on the team and get into one of the best schools in the nation," Shank said.
"I weighed my options and figured out I wanted to stay here and do this."
And Shank hasn't taken the job lightly.
"This comes before my fraternity," he said. "It goes school, working for the team, then the fraternity."
Shank has plans to pursue a career as a sports agent following his graduation. He said he believes the connections he makes will pay dividends.
"I want to be in the sports world," Shank said. "I grew up playing sports, and I want to stick around them. I want to get close with professional athletes and show them how to run their lives in a way of money, decisions, and contracts."
Shank plans to leave Wichita for a larger market post-graduation.