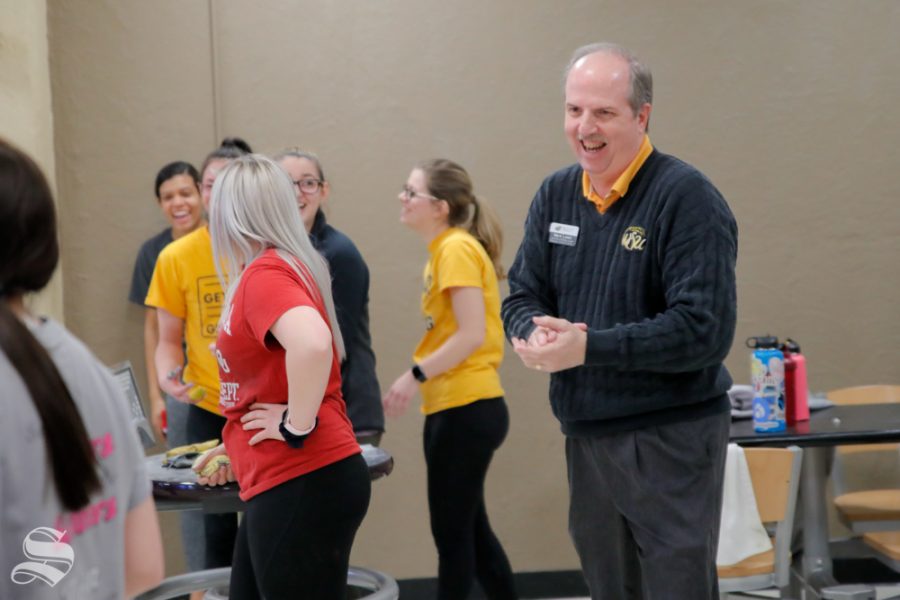 Joseph Barringhaus
Mark Lewis has bragging rights no other United States bowler can match.
Lewis is the lone male bowler to have represented the United States in the Olympic Games.
Now an associate coach for the Wichita State bowling program for nearly two decades, Lewis said he had an out-of-body experience competing at bowling's highest stage in Seoul, Korea — the only time bowling was included in the Olympic Games.
When he finally arrived at the staging for the Olympics, he said it was difficult to explain the chaos of the experience.
Once teams arrived in Seoul, the Olympic committee, as a last-minute deal, agreed to have bowlers participate in the opening ceremonies.
"It's such a big, complicated, unbelievable deal," Lewis said.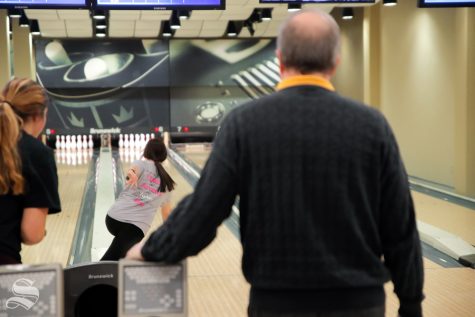 Since his arrival at Wichita State in 1999, Lewis has used his experiences in Olympic Games as lessons to the athletes he coaches.
"It's just trying to play catch-up and give these guys as much information as I can to speed up their process to learn more and expand their game to grow faster," Lewis said.
This week, WSU will compete in the Intercollegiate Team and Singles Championships in Dayton, Ohio. The women's team, Lewis's main focus, is returning to the tournament for the 38th year in a row.
Bowling is big at WSU. In Lewis' tenure coaching the program, it has produced professionals the likes of Chris Barnes, Sean Rash, Clara Guerrero, Jazreel Tan, and classes of others.
"It's fun to see them grow and remember that they walked in the door that same kind of 17- or 18-year-old, not really sure what to do and not much experience to play with," Lewis said.
As a bowler, Lewis won the Intercollegiate Bowling Championships while at WSU. As a coach, he's been involved in coaching nine of WSU's national championship teams. Three of those nine have been captured by the women's team.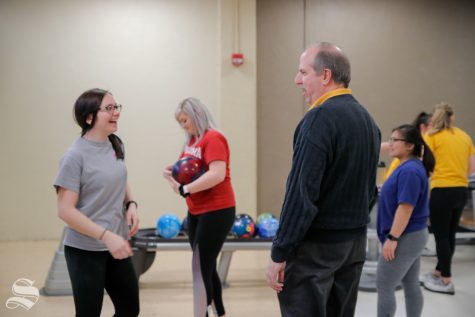 Lewis said bowling has a broader worldwide appeal than one might think.
"If you look at it realistically, here's a sport that's competed by hundreds of millions around the world. There's over 100 [countries] that compete in world championships and other world events. Internationally, it's heavily looked at as a sport. The United States is more fun and recreation, but around the world, it's not seen the same way."
Bowling's next chance to return to the Olympic stage is 2024 in Paris.
"On the outside looking in, there are so many countries and federations that are behind [bowling] and want to support it and make it happen," Lewis said.