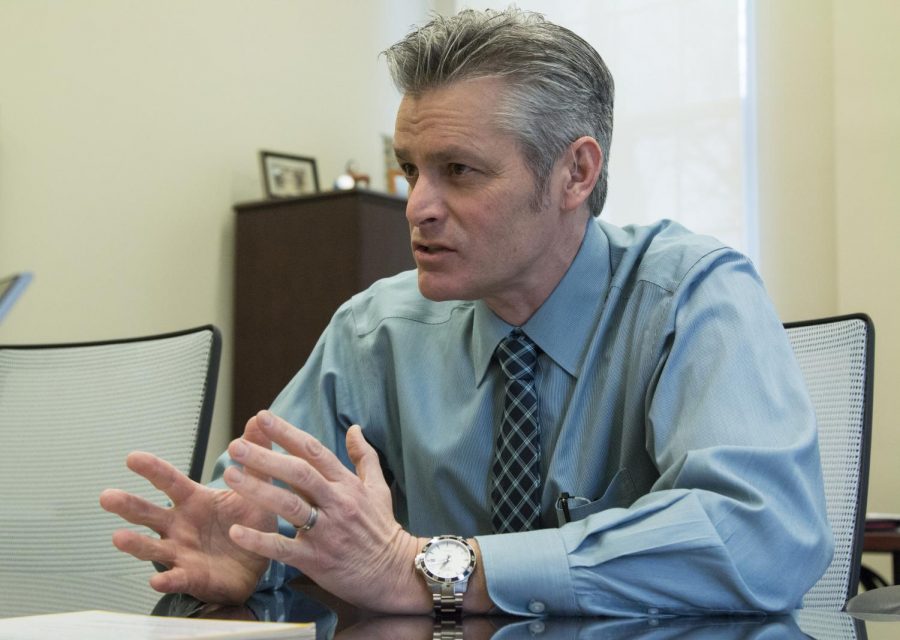 Selena Favela
Wichita State plans to cut and reallocate $1.5 million in funding from a variety of areas of campus to pay for $20 million of a new business building, Provost Rick Muma said Friday.
The cuts and reallocations to fund the $50 million building are tentatively:
$300,000 from the Barton School of Business
$675,000 from areas within the Division of Academic Affairs — this includes all of the other colleges
$200,000 from the Office of Research & Technology Transfer
$275,000 from "other divisions" — Muma said the "other divisions" that will receive cuts have not yet been decided
$100,000 from Athletics
"We know these reallocations and cuts will be hard, as they will be permanent, since the bond payment will run at least 25 years," Muma said in a press release. "Many departments and individuals will feel these cuts, but this is the direction we need to take, based on the outcome of the referendum and the university's need to continue to evolve and grow."
In an interview Friday morning, Muma said the target amounts to cut in each division aren't yet finalized, so he was unable to provide specifics when asked.
Muma said the reallocations are "all over the board" and are being made in a way to minimize "disruption" around campus.
"At some point, once we get it all settled and work with the offices, we'll be able to provide a breakdown," Muma said. "But it's too soon right now. [We're] still working with all the offices to say, 'This is what we think you can contribute, now let's have a conversation.'
"We respect the vote. The students spoke. We made it really clear — here's our options, and it's going to happen, so this is how we're going to move forward."