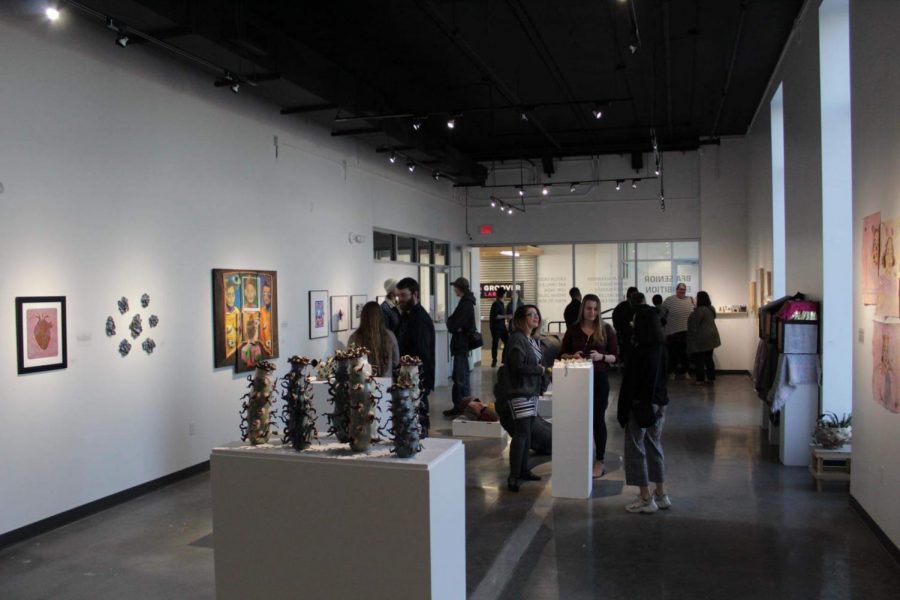 Austin Farber
On Friday night, friends, family, and faculty gathered at Wichita State's ShiftSpace Gallery in downtown Wichita to view the capstone exhibition for the graduating seniors in the School of Art, Design, and Creative Industries.
The gallery featured photography, paintings, and ceramics from Caitlin Alexander, Nolan Badgett, Amber Buckley, Emilie Holler, Caroline Kalmus, Caitlin Sader, Kat Smalley, Lori Snow, Phoebe Zelmer, and Hugo Zelada-Romero. 
Whether a diary entry, a mirror, a heart, a tire, a shrunken house, a cut, or a cigarette butt, these artists took everyday forms and made them anew, revealing an altered perception of everyday images and objects.