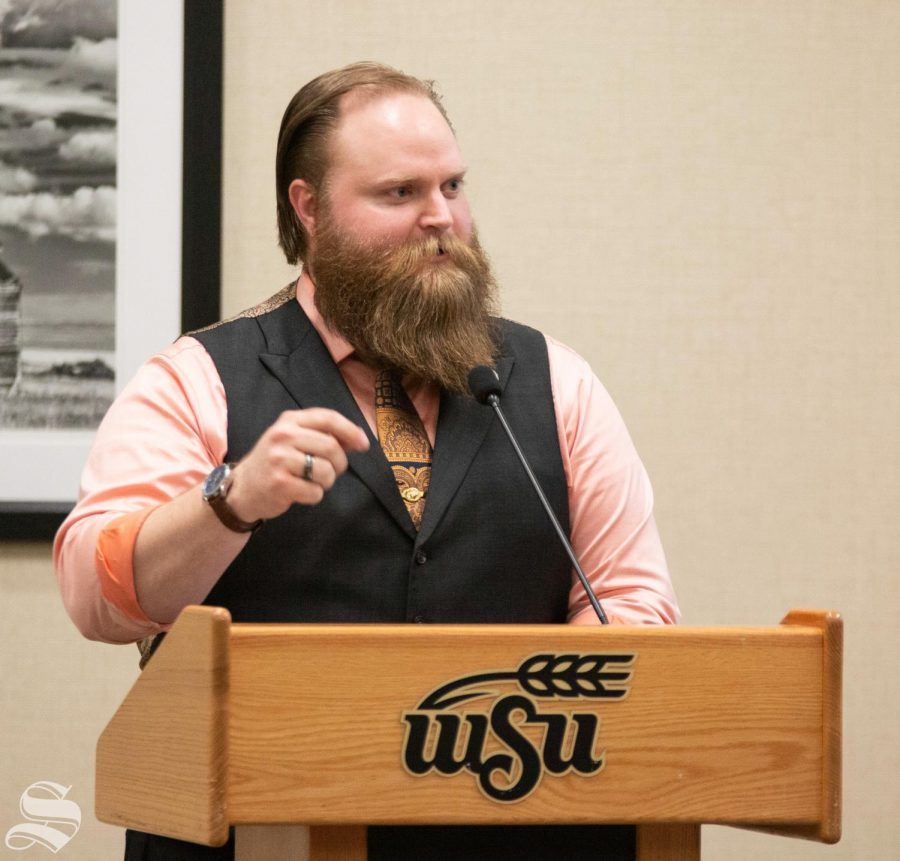 Selena Favela
Representatives on the Student Fees Committee redeliberated the new student fees budget for just two hours Friday. Their original budget proposal, which was rejected by the Student Senate last Wednesday, was deliberated for 14 hours several weeks ago.
The committee kept the 1.5% increase in fees while "taxing" most student services at 4% of their FY2020 allocations.
Student services that were not taxed were Counseling and Prevention Services, the Rhatigan Student Center, The Sunflower, Campus Recreation, Mikrokosmos, and Varsity eSports.
 All Educational Opportunity Fund accounts, scholarships and grants, received their original allocation.
 Student Involvement will receive about $25,000 less than their original allocation of $1,037,315.
 Fine Arts Programming will receive $5,000 less than their original $55,000 recommendation. The Office of Diversity and Inclusion will also receive about $2,000 less than their original recommendation.
 Some groups received more than their original recommendation with this new plan, which was proposed by Student Body Vice President Michael Bearth.
 Model UN, which had 10% of its budget cut originally, will only receive $800 less than what they asked for this year.
 The revised budget also raised more funds for a contingency than the original. Originally, less than $30,000 would have gone into a contingency fund that's used to pad student fee allocations if enrollment is down. There will now be a little over $76,000 going into that account.
 A proposed bill on the senate floor right now will restrict access to this fund for student government and also mandate that the fund be built up by 1% for 10 years to build up to a 10% contingency.
 The new recommendations will once again be sent to Student Senate again. However, their March 18 meeting was canceled as the university suspended in-person classes in response to the COVID-19 outbreak. A first read on the new budget proposal likely won't take place until April 1.