Student survives earthquake, determined to continue studies abroad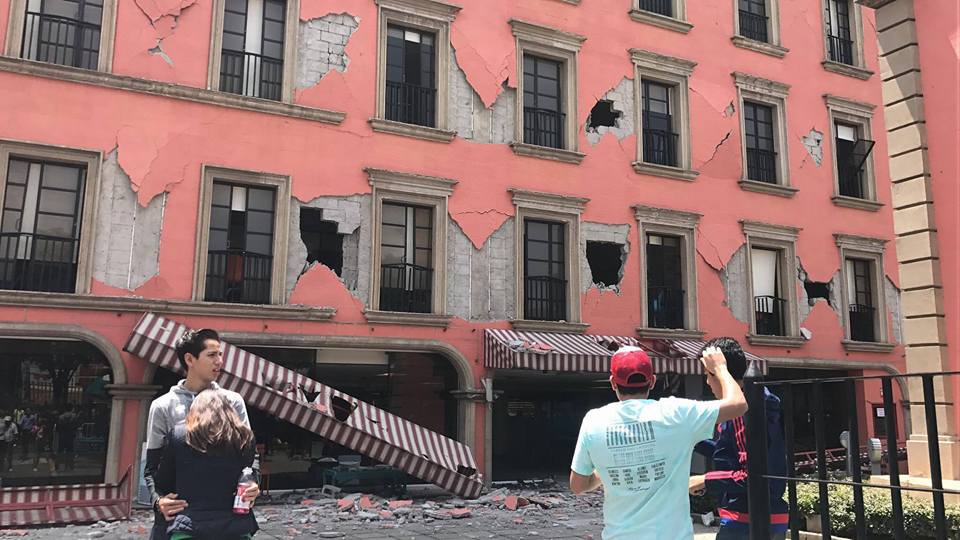 Elias West was sound asleep in his Mexico City dorm room Tuesday morning when disaster struck. The political science major studying abroad at Tecnológico de Monterrey was jolted awake by a 7.1 magnitude earthquake that ripped through Mexico, leaving at least 273 people dead and some 1,900 injured.
"My first thought was to get dressed, but I was slamming against the wall and I just started running downstairs instead and finally made it outside," Elias West said. "The ground was still shaking."
When the dust settled, the university was left in shambles.
"About half of it is destroyed and a lot of my friends who live with me at the university thought they would die because they saw a bridge fall down," Elias West said.
Five students at Tecnológico de Monterrey were killed.
Earlier this month, an 8.1 magnitude earthquake struck Mexico. The Wichita native said he remained positive after the first quake, joking around with fellow students to cheer them up. He said Tuesday was entirely different.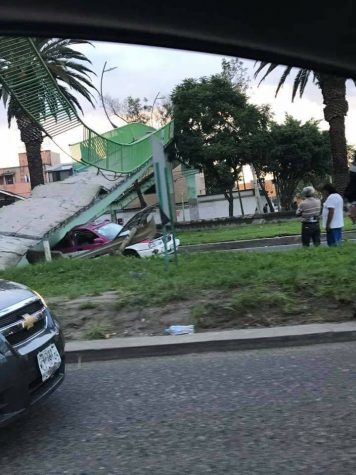 "I honestly busted out crying and I didn't know why I was crying," Elias West said. "I'd like to say I feel pretty scarred, like borderline PTSD, but I know I have it really well."
Phone and internet service were down in the aftermath of the disaster, but Elias West managed to convey his safety to family and friends via social media.
"For some reason, I had data on my phone, so I was one of the few people who was able to contact the internet at least," Elias West said. "So I made a post on Facebook about the horror and everything with pictures, and that's how my family found out."
His father, Jack West, said he first heard about the earthquake from a family member who called him frantically with the news.
"I went to his page and I saw that he was okay — he made a post about it, thank God," Jack West said.
Elias West said he must now figure out what the rest of the semester holds for him.
"WSU itself has been really supportive," Elias West said. "They've offered to pay for a flight back to the States. They've talked to the teachers about getting me into eight-week courses so I can finish the semester there, but they also gave me the option to stay here and see about transferring to another campus or see what my university figures out."
He said the traumatic experience has not dampened his enthusiasm for studying abroad.
"I understand people whose families want them back, and I understand people who want to be a lot safer," Elias West said. "I really understand that, but I just know me personally, I don't want to abandon my friends and the city, and I want to help out if I can and continue my study abroad."
Jack West said he is fully supportive of his son's decision to stay in Mexico.
"I was not shocked at all that he doesn't want to come back — that he wants to finish out the whole experience," Jack West said.
"He doesn't give up on things. I wouldn't expect any less of him."
About the Contributor
Matthew Kelly, Former Editor in Chief
Matthew Kelly is a former editor in chief and managing editor for The Sunflower.  Kelly graduated in 2020 with a bachelor's degree in political science...