Alumna offers unique café experience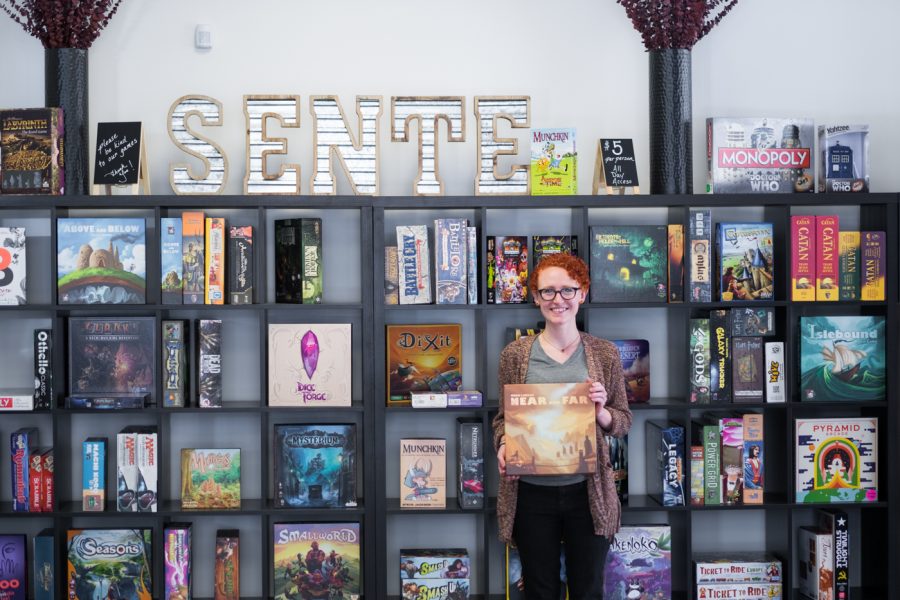 Thanks to places like Fireshark Gaming and Battlestations Gaming, video game hubs are a familiarity in Wichita. However, a board game cafe has not been so commonplace. That's where Sente Games and Refreshments comes in.
The cafe, which opened earlier this month, offers a wide variety of board games, including chess, "Monopoly," "Scrabble," and "Cards Against Humanity." It also offers more unknown options like the game "Go!" and other longer game forms.
Sente also serves refreshments — coffee, Italian soda, baked goods, and other snacks.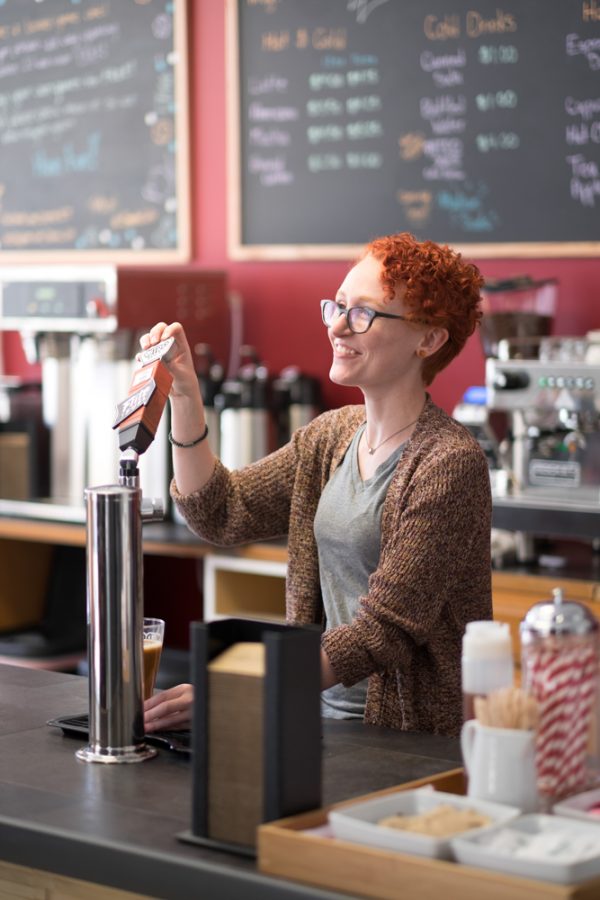 Located at 132 E. Douglas St. on Market St., Sente was founded by Caitlin Doolittle, a Wichita State alumna, and Thomas Koch. Doolittle said they chose the name based on the ancient Chinese game."Go!" Sente is a move in the game equivalent to putting a player in check in chess.
"We liked the word Sente because it's something that people would ask questions about, but it wasn't overly nerdy and exclusive," Doolittle said.
"We wanted a place like this to hang out, and we hadn't found one yet. When we started thinking of this idea, there weren't any other board game companies in town yet."
Sente made 90 transactions on the first day it was open.
Previously, Doolittle worked in the Barnes and Noble Café, which influenced her vision for Sente.
"I always thought, ever since I was a teenager, about how Barnes and Noble was a really cool place to go and hang out," Doolittle said. "I guess I kind of wanted to bring along that atmosphere and that feeling."
Doolittle said she is confident Sente has staying power in Wichita because of how interactive and unique it is.
"Not only are we a coffee shop, but we have that added bonus of providing board games for people," Doolittle said. "I think that's definitely a lot more interactive than sitting down and playing a video game."
With over 200 games available, Sente has a lot to offer for hardcore gamers and casuals alike.
"We want people to be able to come in and try out a game, and if they love it and want to take it home, we'll be able to have it for sale," Doolitle said.
About the Contributor
Tanat Maichan, Photographer
Tanat Maichan (Tat) is a photographer for The Sunflower. Tat is a junior majoring in aerospace engineering with a minor in mathematics. He is from Bangkok,...