Ready Freddy: 93-year-old father of custard returns to college
Few are as quick to call themselves lucky as Freddy Simon is.
Simon, co-founder and namesake of Wichita-based Freddy's Frozen Custard and Steakburgers, says he's the luckiest man in the world, and he loves to explain why.
Simon, who will turn 94 in February, was in attendance at the soft opening of Freddy's Frozen Custard and Steakburgers in the Rhatigan Student Center Friday. He returned — shaking hands and smiling with students — on Monday for the grand opening. The location on a college campus is the first of its kind for Freddy's.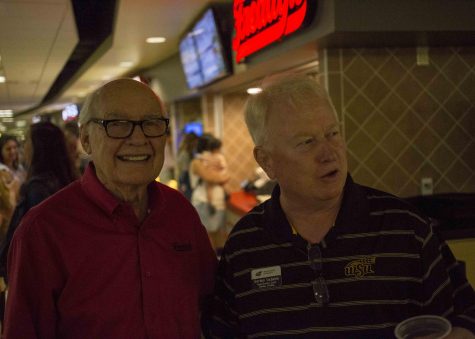 Simon graduated from the Municipal University of Wichita, now Wichita State, in 1949. He completed work for a bachelor's in business administration in three-and-a-half years after returning from service in World War II. He received a Purple Heart for his service in the war.
At WSU, Simon played intramural basketball for two years.
Simon's wife was pregnant with their first son, and Simon quit intramurals after his second season to "get down to business." He finished his degree in business administration in three-and-a-half years.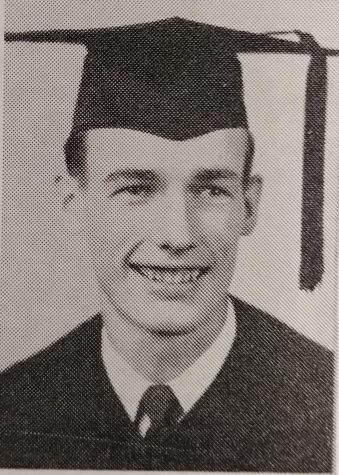 Simon has avidly followed WSU basketball since his departure. In his eyes, Dave Stallworth is still the greatest to play for the university — though some, like Fred VanVleet, have been equally as talented, he said.
"We're working on a store in Rockford, Illinois," Freddy's son, Randy Simon said. "We'd love to get Freddy (VanVleet) with Freddy."
Freddy Simon worked for 56 years in wholesale liquor before he planned to open the first Freddy's store near 21st and Tyler in Wichita in 2002.
Freddy opened the store with his two sons, Bill and Randy, and business partner Scott Redler. The operation served food reminded them of what they grew up eating.
Freddy never envisioned more than a single store — neither did his sons.
"It was food Dad used to cook for us — food we all liked," said Randy Simon, president and CEO of Freddy's Frozen Custard and Steakburgers. "We weren't sure everyone shared our taste. Looks like they do."
Freddy frequents franchise locations in Wichita with his son, Randy.
Freddy says he's a fan of all the custard toppings, but he tends to stick to either a turtle sundae or chocolate custard with whipped marshmallow. He also likes a steakburger with extra pickles.
Chartwells is WSU's food service provider. Randy Simon said he and Chartwells executives will monitor the success WSU's Freddy's and determine if they will expand this project to other college campuses.
Chartwells is the food service provider at more than 200 college campuses.
About the Contributor
Evan Pflugradt, Sports Editor
Evan Pflugradt is the former Sports Editor of The Sunflower.

Pflugradt past served as the publication's Editor in Chief, Opinion Editor and a reporter....