The Twilight Sad's 'IT WON/T BE LIKE THIS ALL THE TIME' captures the power of a winter storm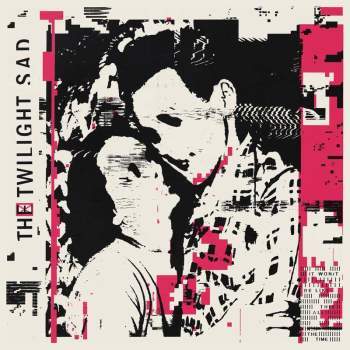 There's a specific miserable, epic feeling of ducking your head and burrowing through the winter wind to get to class. The Twilight Sad have been capturing that snow-swept angst for a decade. "IT WON/T BE LIKE THIS ALL THE TIME" is a masterpiece of blistering guitar feedback, icy synths and Scottish brogue, and it's likely to make any trip through the cold feel like a Westeros adventure. It's a great tool to have in your back pocket for the winter strolls ahead, especially if you're a fan of 80's stalwarts like The Cure, driving rock ala The National, or the flooded-out guitars of My Bloody Valentine.
4/5
Leave a Comment
About the Contributor
John Darr, Reporter
John Darr is a reporter for The Sunflower.

Darr is an MFA Candidate in Poetry Writing. His main interests are local art, student life, experimental...