Through opportunities at WSU, senior sees success in more than one way
The fear of public speaking is common among college students. Getting up in front of strangers and having all eyes focused on you can be very intimidating for many. For Ashlyn Funston, this is true. But through the opportunities she has had at Wichita State, she has taken that fear and turned it into success.
In fall of 2015, Funston was the head of recruitment for sororities on campus and recruited the largest class of women Wichita State had ever seen.
"The position really just fell in my lap," Funston said.
Funston was responsible for training the recruitment counselors for the class of 230 women that would come to find a spot in greek life.
After getting the position in February 2015, the planning began. Funston acted as a teacher to the recruitment counselors, to prepare them for rush week.
"I was training about 30 women, so it was nice to start with a smaller group and get comfortable," Funston said.
After having the accomplishment of recruiting the largest class of women, Funston stumbled upon another opportunity. She would be the Director of Traditions for Shockers Forever.
Shockers Forever is an alumni association at Wichita State. It is a good way to stay connected to Wichita State after graduating, but what a lot of students don't know is it is a great way to network and get the most out of your time at Wichita State.
"Students get all kinds of free stuff when they join, and there are networking activities a couple times a semester," Funston said.
Although Shockers Forever is a great organization to be a part of, Funston said that there aren't many students who even know it exists.
"It's a little hard to get people involved, but it's a great resume builder and opportunity to have as a student," Funston said.
In her current position, Funston is in charge of planning homecoming week this year. There will be different, fun events each day of the week, including a student-alumni mixer, game day watch party, food truck block party and more.
Funston is continuing her journey at Wichita State by attending grad school starting this semester.
"I didn't really know what I wanted to do but I got the idea last semester and thought it would be something that I would like," Funston said.
Throughout her time at Wichita State, Funston has taken advantage of the opportunities she is presented with and even better, faced her fears.
"I still get nervous to this day but at the same time I am so much more comfortable and confident," Funston said.
Leave a Comment
About the Contributor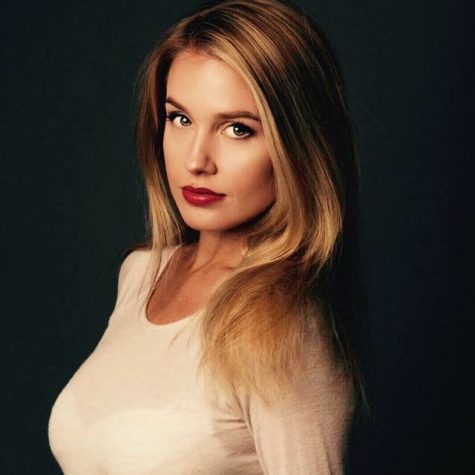 Alex Bullock, Former reporter
Alex Bullock was a reporter for The Sunflower. She was an integrated-marketing major at Wichita State. Bullock grew up in Wichita and has been a Shocker...