Beach: The Shockers have room to breathe
Wichita State's chances at post-season play improved after a 41-point win against Illinois State on Saturday.
There has not been a season where the Shockers' tournament fates have driven as much skepticism in recent years.
Sure, there was last season. But realistically, with a notable win against a then-ranked Utah, ESPN's Joe Lunardi never had a doubt.
The Shockers squandered when it mattered. Against Louisville. Against Michigan State. Against Oklahoma State.
Staying the favorite to win the MVC, three-losses didn't look too detrimental.
Not so fast.
The conference cruising ended with at Illinois State.
The Redbirds tormented the Shockers in Normal, cruising to a 74-62 victory to knock the Shockers out of first place in the Missouri Valley Conference for the first time in more than three seasons.
The loss was heartbreak for too many reasons.
Wichita State lacked a quality win, and chances for one didn't really exist.
There wasn't much reason to believe the Shockers deserved an at-large big for the NCAA Tournament. Entering Saturday, with a 20-4 record, Lunardi suspected WSU as a "last four in" 11-seed.
Then came the chance. Saturday, WSU hosted Illinois State in a sell-out Koch Arena. Gregg Marshall addressed fans saying "this one is personal," before his team routed out the Redbirds by 41.
After such a beating, it may be difficult to think that yes, Illinois State is a quality win.
The Redbirds, who were undefeated against MVC opponents before Saturday should be capable of their winning ways against a line of lesser foes awaiting them in February. I venture to say that as long as the Redbirds continue winning, the Valley could end up striking two bids.
The Shockers have a lot to prove their one of the 26 deserving of an at-large, should anything happen in the first week of March. Consider emptying your bench with more than six minutes left in the game, up more than 40 points, a statement enough to garner some breathing room.
Shockers are on the up swing. And if the season ended today, count the Shockers in.
View Comments(1)
About the Writer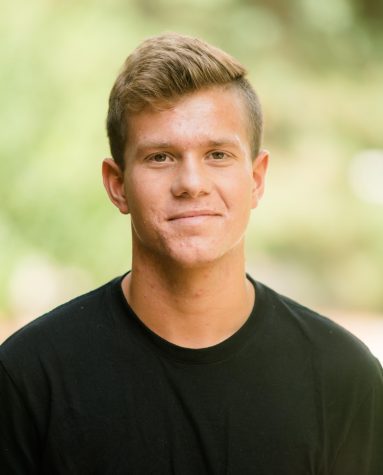 Nick Beach, Former reporter
Nick Beach served as a reporter for The Sunflower. Beach served as a sports reporter and columnist, as well as a movie critic. Beach is from the coastal...