Campbell: Cold War Kids deliver
Advertisement
Hang on for a minute...we're trying to find some more stories you might like.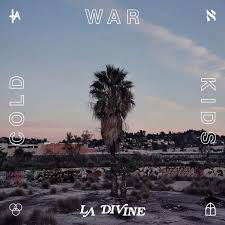 "LA DIVINE" by Cold War Kids
Released: April 7
Genre: Indie-rock
Rating: A
In 2007, Cold War Kids released their debut album and hit the ground running with their hits "We Used to Vacation" and "Hang Me Up to Dry." As they've released five more albums since then, including "LA DIVINE," the band has merged into the background of the indie scene until 2014 with the release of "Hold My Home."
This album left me wondering whether the band would continue to grow and progress or if they would fade away again.
The only single released, "Love is Mystical," is immediately impactful and takes you to 2007 when they raced their way into the scene. "So Tied Up" leaves you groovin', "LA River" combines unusually guitar riffs with echoing, haunting mumblings, and the punchy piano in "No Reason to Run" makes you sing along.
Cold War Kids has carefully combined so many elements into their album that they continue to keep fans interested in what they will do next without giving up their normal, quirky sound. The talented group can craft their songs so intricately, but then throw in a huge, loud, instrumental mess that you can't help but love and jam out to.
As I finished out the album, my worries came to an end as I knew Cold War Kids was going to continue their march to the front of the indie scene with this album.
Download: "No Reason to Run"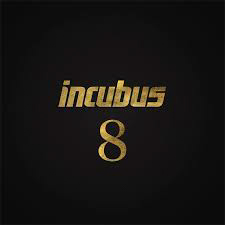 "8" by Incubus
Released: April 21
Genre: Rock
Rating: C
Incubus tends to be a hit or miss with me, so when I saw the release of their new album, I wasn't completely thrilled to check it out, but also wasn't completely opposed.
As I sat down and started "8," I wasn't expecting a whole lot, but right off the bat was taken off guard.
"No Fun" had me jammin' and head banging in my seat and left me with the melody stuck in my head for the rest of the day.
"Nimble Bastard" reminded me of why I get sick of Incubus.
Lead Singer Brandon Boyd is like the Mariah Carey of rock music with the endless number of vocal runs and "uh-huh's" he adds as fillers.
Between the quality vocals, solid lyrics, and good instrumentals, they're a decent band, but between the vocal runs and fillers, it bores easily. That, and they're very comparable to every other basic rock band out their right now.
"8" isn't a bad album, it's just not memorable. Incubus from the 90s was much more memorable then Incubus now.
Ultimately, I remained disappointed. Why can't they take us back to the days of "Make Yourself?"
Download: "No Fun"