Greek Life leads senior to unique opportunity
Professional, capable and mature beyond her years are just a few of the ways Emily Mullins is described by her boss Joe Kleinsasser.
Mullins, a senior studying Strategic Communication, has worked for Kleinsasser in the Wichita State Strategic Communications office for just under two years.
"She's more than your typical student assistant," Kleinsasser said. "She's a quick learner, already competent, catches on quickly, can work quite independently — just fits in like one of the team."
Mullins writes feature stories for WSU's website, edits the Shocker Blast and WSU Today emails and completes many more tasks in her 20 hours a week in the Strategic Communications office.
"Whatever she does, she does it without complaining." Kleinsasser said. "She's the kind of person who will volunteer, if someone needs help she'll step up and do it."
Before she became an integral part of Strategic Communications, Mullins found her passion rested in Greek Life on campus.
Mullins spent her freshman year living in the dorms and decided not to get involved with a sorority. That all changed in her second year at WSU.
"When I came back for my sophomore year I wasn't living in the dorms," Mullins recounted. "I realized, very quickly, how hard it is to hang out with people and make friends and be connected to the campus when you're not on campus."
Mullins said she went through sorority recruitment to be more involved with her fellow students and to "be apart of something bigger." She joined Gamma Phi Beta in fall 2014.
A year later, Mullins was elected as president of the chapter.
"It's one of those things that's really crazy, but awesome if you embrace it," Mullins said. "You lose sleep and all that stuff — but it was one of the best experiences I've ever had."
Growing up, Mullins wanted to be an interior designer and event planner.
"That was what kind of led me to communication and that has completely changed since I've gotten into college," Mullins said. "I still love event planning, but I don't think it's my calling. I really enjoy talking to people."
All of her time working with Strategic Communications and serving in Gamma Phi Beta has contributed to her being prepared for her next phase of life.
Starting in June, Mullins will be working as a Collegiate Leadership Consultant for Gamma Phi Beta International.
In this role, she will be serving alongside 12 other consultants to support individual chapters assigned to her. Her position last for one year, but Mullins could apply for a second year if desired. Mullins said she won't find out which chapters she will oversee until she begins training this summer.
The consultants also work to evaluate the chapters to ensure they are upholding international standards and operating well as a chapter, Mullins noted.
"My favorite part of it — the part that I think is really cool — you're basically a mentor for everyone," Mullins said. "There's a lot of times where people don't want to talk to their advisors because they're too close to the situation, but it can be really easy to have someone from outside come in so they can just unload all their problems."
Kleinsasser said he thinks Mullins has earned her new job with Gamma Phi Beta.
"She has always conducted herself professionally like any of the full-time staff," Kleinsasser said. "Everyone loves being around her. She's a person who is so great to work with because she doesn't complain, she works hard, she isn't afraid to ask questions.
"You don't have to be around her long before you realize she's a special person and very gifted."
Leave a Comment
About the Writer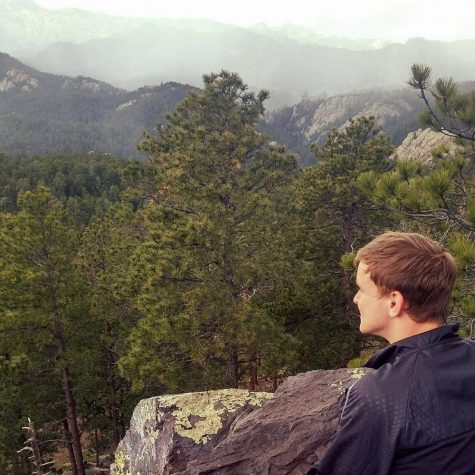 Sam Belsan, Former eporter
Sam Belsan was a reporter for The Sunflower.