College life fall film recommendations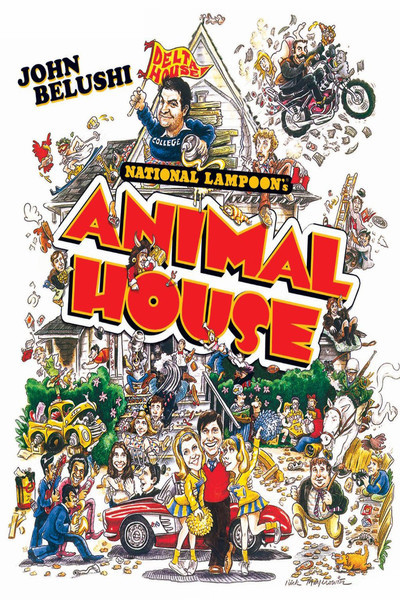 Advertisement
Hang on for a minute...we're trying to find some more stories you might like.
As the fall semester kicks off, new students arrive on campus for the first time and future graduates prepare for the final stretch here at WSU. Before the routine sets-in, take some time to relax and watch some college-life movies.
The Classic Comedy
"Animal House" is the template for the modern college comedy. The story of a group of outsiders who take on the snotty establishment is quintessentially American. Though it has not aged well, there are more than a few examples of gross racism and sexism, the misadventures of the Delta fraternity under 'double-secret probation' still gets laughs through a mix of great directing (Jon Landis) and acting (John Belushi in his breakout role as Bluto Blutarsky).
Why should you watch it?
This movie invented the college comedy as we know it, with tropes such as the naïve freshmen, the worldly senior, the outsiders vs. rich kids dynamic, and the tyrannical dean. Also, because of three words: Toga, party, and 'Shout'.
The Underdog
"Starter for 10" is a British comedy starting a murders' row of future talents including James McAvoy, Benedict Cumberbatch, Alice Eve, Rebecca Hall, and Dominic Cooper. McAvoy stars as a genius freshman who must overcome elitist stigmas, be part of his school's 'University Challenge' quiz show team, and win the affection of the girl of his dreams. It has a unique charm even when tackling darker issues, thanks especially to its talented cast.
Why should you watch it?
Quiz shows may be on the decline here, but not so in the UK, where this program has been on for almost 50 years. Between the quiz scenes and the excellent soundtrack, you have the story of a freshman who discovers who he is in college. Also, you need to see Benedict Cumberbatch at his most 'preppy' and fighting with D. Cooper.
The Award Winner
"Good Will Hunting" is the story of a gifted student who overcomes abuse and psychological trauma on his college journey. Written by Matt Damon and Ben Affleck, the whole film stands on the relationship between Damon's Will Hunting and the late Robin Williams' Sean Maguire. It garnered critical acclaim on its way to nine Academy Award nominations.
Why should you watch it?
Robin Williams' portrayal of Maguire is both intense and vulnerable, earning him an Oscar. The interactions between he and Damon display the difficulties faced by victims of abuse, all the while showing a different side of masculinity than the traditional Boston Southie. Also, "How do you like them apples?" was a thing.
Cutting Room Floor
Not every film can make the cut, but here is a short list of some that came close. Check them out if you have a chance.
"P.C.U." (A comedy about students vs. an overbearing dean and over-correctness)
"Accepted" (Bartleby gets rejected by every college, creates his own)
"Eurotrip" ("Scotty doesn't Know", enough said!)
"Pitch Perfect" (Awesome music and one of the few female lead entries)
"Real Genius" (classic comedy with Val Kilmer as a physics graduate student)
"Wonder Boys" (dark comedy about an English teacher stuck in a rut)
"Whiplash" (this tale of an abusive teacher won 2 Academy Awards)
"Dead Man on Campus" (dark comedy with a grizzly premise that somehow works)
"The Rules of Attraction" (a look at a depraved world of elite, entitled kids, based on a novel)