Summer music wrap-up
Advertisement
Getting back into the groove of the fall semester will be a lot easier with some great music. As we wrap up the end of the summer, here is a recap of some of the best albums that came out of summer 2017. Not only did these artists both release fantastic albums, but they have something else in common. Each stepped out of their comfort zone on their latest album to create a new, unique sound.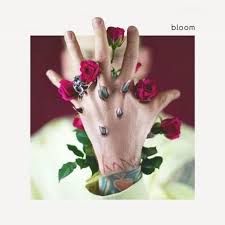 "bloom" by Machine Gun Kelly
Released: May 12
Genre: Rap
Rating: 4/5 stars
MGK has been releasing music since 2010, but didn't start dabbling in the rock genre until more recently. His latest album, "bloom," not only features his usually rapping, but also tries to add more singing and instrumentals into the mix. MGK has always had a more intense, rougher sound similar to Eminem, and "Gunner" immediately starts off the album with that rough attitude. He slows it down and goes into singing more on both "At My Best (ft. Hailee Steinfeld)" and "Bad Things (ft. Camila Cabello)." MGK's third, full-length studio album has left many fans divided or on the fence. Some think he's sold out and went with a pop sound just to get more on the market and into the ears of new listeners, but others are excited about his direction. As a new listener, MGK has a reason for wanting this effect, and he deserves to strive for it. Nitty-gritty, raw lyrics formulated between both rapping in singing are especially evident in songs like "Kiss the Sky." MGK is on a powerful, ever-building momentum that could eventually get him to the top of the rap ladder. With perseverance, there is potential for him to be the next Eminem.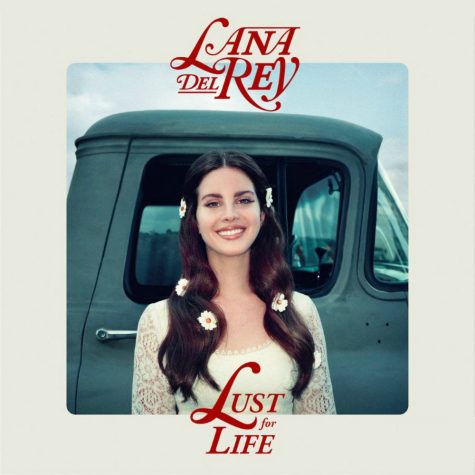 "Lust for Life" by Lana Del Rey
Released: July 21
Genre: Alternative
Rating: 5/5 stars
Spine-tingling, chill-inducing vocals are the key ingredient when it comes to Lana Del Rey's music. Del Rey stands out amongst the crowd of female, alternative singers through her mixture of hip-hop, pop and alternative styles combined with her raspy, melodic vocals. This ability is rarely seen, and quite memorable—especially when it comes to the greats like Amy Winehouse. On her latest album, "Lust for Life," Del Rey not only builds on her own unique style, but explores new means and methods by adding four songs with features. Obviously, this is seen regularly in the pop industry, especially recently where it feels like no artist can make a hit on their own (like Coldplay and the Chainsmokers, Diplo and Justin Bieber, etc.), but she has never featured anyone on her other four albums. By carefully curating her features, she's created an eclectic grouping of individuals to help craft the entirety of her album and make it one, unified piece. These features include Stevie Nicks on "Beautiful People with Beautiful Problems", Sean Ono Lennon on "Tomorrow Never Came," and even features rapper A$AP Rocky and R&B, pop sensation, The Weeknd. Although Del Rey's album otherwise sounds just like the rest of her music, these features have launched her into a whole new musical playing field.
Hang on for a minute...we're trying to find some more stories you might like.
About the Writer
Marissa Campbell, Culture Editor
Marissa Campbell is the Culture Editor for The Sunflower. Campbell writes music reviews as well as arts, culture and other entertainment stories. She is a fourth-year communications major with an emphasis in journalism from Valley Center, Kansas. Campbell has a passion for music, photography and writing. Most of her photography work stems from a fine arts platform as...