'Hedda Gabler' weaponizes silence, challenges stereotypes
Actors in the School of Performing Arts had just five weeks to prepare for their performance of an adapted Henrik Ibsen classic, "Hedda Gabler."
In the play, showing Thursday through Saturday at 7:30 p.m. and Sunday at 2:00 p.m. in Wilner auditorium, actors will perform Nigel O'Hearn's adaption of the 1891 play.
Director Danette Baker said actors accepted the challenge of portraying characters beyond the surface level, seeking to demonstrate characters' inner thought through their actions.
For example, while Hedda is first depicted as manipulative, the development of the story challenges the audience to understand the motives behind her actions.
"The play calls to understand what drives people to the actions that they take," Baker said. "To understand what despair does to an individual.
"This allows for people to have trouble and not stereotype things."
Baker said the play's character development compels people to evaluate their roles in society.
"It is challenging because of the ideals present in the piece" Baker said. "Students are digging into the complexities of the characters."
"It's easy to label them as one thing, but looking for the nuances is a challenge worth seeking."
Baker said there is merit to relating the more than century-old story's message to audiences of the present day.
"We are trying to tell the story of people desperately reaching for something," Baker said. "How to grab the change that you'd like to, but maybe don't have the courage to … making it a worthwhile piece to explore with the students."
Baker said she hopes that "Hedda Gabler" will be thought-provoking to the audience while also challenging her student actors.
"The goal is delving into the lives of these people in ways the audience can connect," Baker said. "Helping the actors to find their connections to the lives of these people and enhance their development as young artists, learning how to bring out that story so the audience can sit here and experience it."
The playwright, Nigel O'Hearn, will also be conducting a free play-writing and developing workshop Saturday from 2-5:30 p.m., titled "Dialogue as an entry point." The workshop is free to students who RSVP.
The session will focus on how to use silence to draw audiences into characters, as O'Hearn does within his adaptation of the Ibsen classic.
Silence is oftentimes more poignant than dialogue, Baker said.
"I don't like to make statements for plays. I like plays to speak for themselves."
Leave a Comment
About the Writers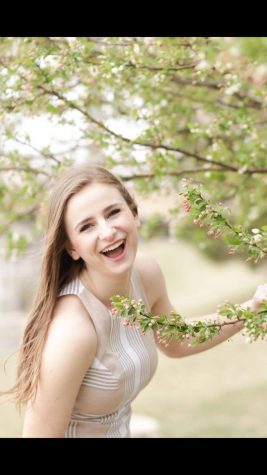 Abigail Faflick, Former reporter
Abigail Faflick was a reporter for the Sunflower. She is from Wichita, Kansas.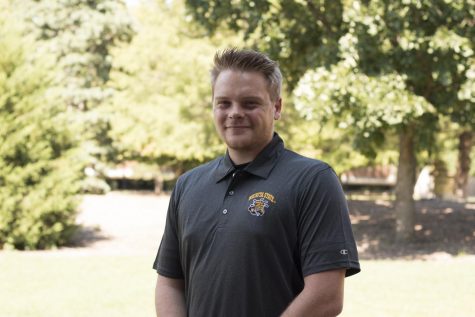 Joseph Barringhaus, Former sports photo editor
Joseph Barringhaus was the sports photo editor for The Sunflower. Joseph majored in marketing with a minor in communications. He was born in Michigan but...