Pflugradt: C'mon with the custard—Wichita State needs a Freddy's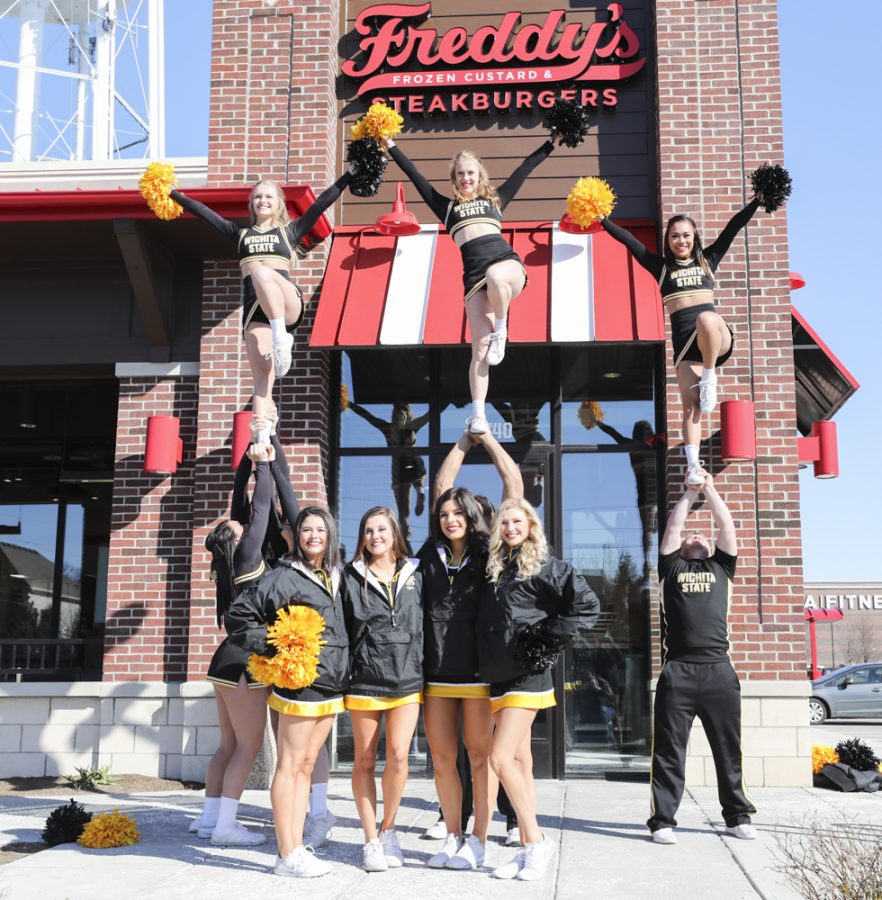 Construction is underway in the Rhatigan Student Center, as crews transform Fastbreak into a full-service Starbucks — the second on campus.
There's been no shortage of changes in campus food options in the last year. Over the summer, Chartwells became Wichita State's new food contractor, replacing Sodexo. With this change came the exit of Taco Bell and Erbert & Gerbert's, and the introduction of Sono Mexican grill and Mondo Sub — two sub-par establishments.
Some might wonder why we need a second, full-service Starbucks on campus when we already have so many other coffee options — Fairmount Coffee Co., Credo, and Groundhouse — but the real question is, 'why don't we have more on-campus lunch options?' After all, there's only so much Chick-fil-A a person can eat.
It's time for Wichita State to add a new food tenant to Innovation Campus.
Braeburn Square is a 20-acre, mixed-use development of restaurants, shops, and lodging. In one year, the only development is a stand-alone Starbucks and a commitment from an Element Hotel by Westin. This needs to change.
Lou Heldman, vice president for strategic communication, said in January that local retailers have as much place in Braeburn Square as national retailers. "Starbucks is the welcome mat. You haven't seen the whole house yet," he said.
He said he believes Wichita-based companies understand that there's an open invitation to propose a development to Braeburn Square. An agreement is formed between the occupant and the developer, and those contracts are handle by Rick Worner, who is in charge of recruiting tenants for the space. WSU reserves final approval of all tenants, Heldman said.
Students were asked their preferences for retailers on campus, Heldman said, and their choices were clear — Chipotle and Wichita's own Freddy's Frozen Custard & Steakburgers were at the top of the list.
I'm hopping on the bandwagon. I want a Freddy's on campus.
Freddy's was homegrown in Wichita. Founder Freddy Simon played basketball at WSU for three years while earning his degree in accounting.
After opening 50 new restaurants this year, Freddy's is expected to expand more next year. That should include bringing a restaurant to Braeburn Square.
Freddy's delivers what other tenants on campus fail to — solid hamburgers and arguably the best ice cream (frozen custard, technically) in town.
Where else can you get good ice cream on campus?
Answer: nowhere.
Fastbreak has frozen yogurt, but it's unclear whether they'll continue to serve it once the Starbucks transformation is complete. Outside of that, the Shocker Hall dining has a soft serve machine, but that's only attainable with the purchase of a full meal, paid at the cost of more than $7 — and half the time, the machine is broken.
There's just not enough good food options on campus, and that needs to change. Freddy's deserves a spot in Braeburn Square. As Freddy's continues their rapid growth, Rick Worner should push for a contract. It only makes sense.