WSU student choreography chosen for regional competition in Illinois
Wichita State student dancers demonstrated their talent at the Student Choreography Showcase last weekend.
Martha Easton, a junior studying dance performance, said her piece highlights an evolving sister-rivalry and competition.
"My inspiration for my current piece, 'Heir,' is my sister," Easton said. "We were never the type to all-out fight but we were always competitive with each other and still are in some ways, even though our relationship has changed over the years."
The pieces "WE" by Hunter Jones and "Heir" by Easton previewed at the showcase were selected to perform next month at the American College Dance Festival's Midwestern Regional in Urbana, Illinois.
"This brought together two fiercely competitive sisters that fall and help each other up but each want be superior at the end of the day."
Easton's philosophy and approaches to both dance and choreography changed after she took classes in Utah last summer.
"I became used to the fact that the movement that comes out of my body is natural and good even if other people see it as weird," Easton said.
In Jones' piece, "WE," he addresses stereotypes of race and body image. Jones combines dialogue and dance to demonstrate stereotypes, each depicted by dancers.
The showcase allowed students opportunity to practice developing professional skills.
"There's great value in the student choreography showcase, because as dance majors we spend the majority of our time working under the direction of our faculty as dancers," said Nadia Khalidi, dancer and student choreographer. "It's amazing to get the opportunity to get our work and our vision out there before we are professionals."
Khalidi and Easton both said dance and choreography are methods of self-expression.
"Dance is my freedom and also my anchor," Easton said. "Dance classes help me to hone and refine the rules and my technique while my choreography and improv let me explore my simplest self and learn my favorite ways to use — but also break — the rules."
Leave a Comment
About the Writer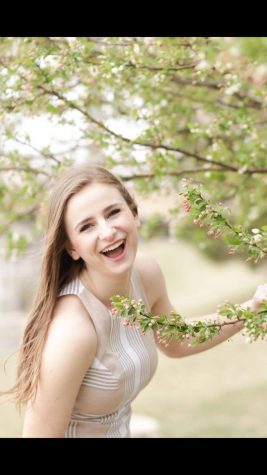 Abigail Faflick, Former reporter
Abigail Faflick was a reporter for the Sunflower. She is from Wichita, Kansas.