Dining cashier is 'brightest light' on campus
Amidst the daily hustle of campus life, students often rush into the dining hall to eat between classes or to catch a meal with friends. The most dependable of those friends is Maureen Coleman, the cashier that greets everyone who walks through the door with a smile.
Coleman, recognized for her continued support of students, is most notably known for taking the time to learn people's names as they walk into the dining hall.
"I try to call students by name because it gives a personal connection," Coleman said. "Whether they call me grandma or mom, I don't care.
"I just notice that when I have the name down by sight, they just gleam."
Originally from the small-town Americus, Kan., Coleman moved to Wichita in adulthood. She has worked for dining services with Wichita State for 20 years.
The sense of hard work and service Coleman tries to embody is a testament to her own work ethic throughout her personal life. She beams talking about her kids' and grandchildren's hard work paying off.
Whether assuming a more personal and maternal role, or even that of hero to some students, the simple mention of Coleman's name brings joy to all that know her.
"Maureen is such a genuine person," first-year student Bailey Barber said. "She truly cares about all the students at WSU and brightens everyone's day."
"She's the brightest light on this campus," first-year student Barak Cole Segura said.
Coleman even remembers students who do not live in Shocker Hall anymore, continuing relationships for years after through outlets like Facebook.
"It is always nice to have a kind face and a wonderful lady remembering who you are," senior Lara Brockway said. "Whenever I see her while giving tours, she will remember me. On Facebook, she likes all of my life updates. She's like a Wichita State exclusive grandma."
Though Coleman has some sense of how students feel about her, she is humbled with nearly as much sincere joy as she gives others.
"I hear kids say, 'Oh you're so awesome,'" said Coleman. "I don't think of myself like that."
"I just think I am just a person—I am just me. It makes me feel really good that I could be that important to them. It makes me feel very special."
Leave a Comment
About the Writer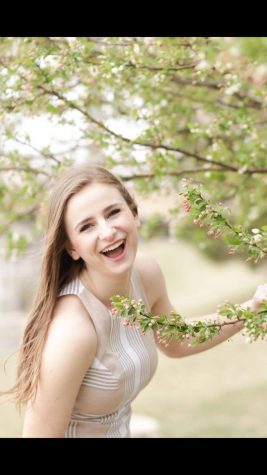 Abigail Faflick, Former reporter
Abigail Faflick was a reporter for the Sunflower. She is from Wichita, Kansas.