Pflugradt: Austin Reaves' departure prompts unnecessary comments calling for more oversight
The Sunflower maintains editorial independence, free from oversight. Publishing decisions are those of student editors.
This part of our process has come under the scrutiny of outside commenters who have questioned an editorial decision The Sunflower made in March, when it published a column regarding the play of Austin Reaves.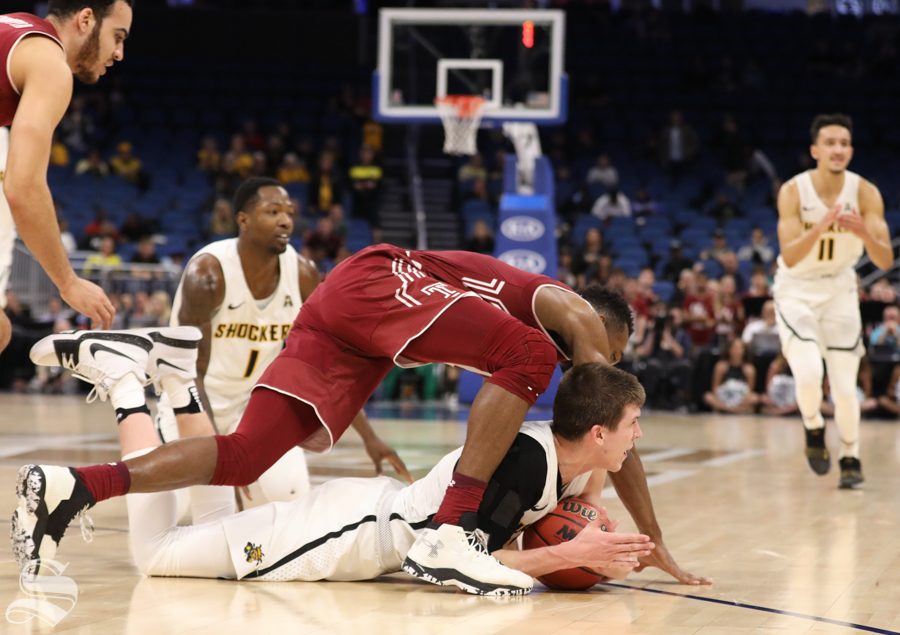 The column, titled "Bench Austin Reaves" argued that as the stakes raised when Wichita State entered post-season play, Coach Gregg Marshall should consider Reaves' late-game mistakes before putting the sophomore guard in a position to make a play should the Shockers face another crucial late-game situation.
Outrage ran aplenty from Shocker fanatics on the Internet. WSU granted release to Reaves on Thursday and the Shocker Faithful was quick to draw fingers at The Sunflower and columnist Ray Strunk as the reason for Reaves' leaving.
"Breaking: The Sunflower to transfer," one commenter posted.
"I'll gladly help them pack," another wrote. "Yes please. I'll pitch in for their plane ticket," another replied.
Criticism was only getting started.
"Where do we draw the line on this sludge?" one questioned. "And the staff there doesn't get why everyone wants to cut their budget.
"Let's cut The Sunflower budget entirely."
Then, it got outrageous.
"
Maybe some real journalists should rip The Sunflowers' writers' a new place to poop from. "
— Facebook User
"Maybe some real journalists should rip The Sunflowers' writers' a new place to poop from. Tear them down and ridicule their abilities publicly. Demean them just as they did Austin."
Yet, of all the ridiculousness that ensued, the direction the messages ended was that The Sunflower should have more oversight, and that would resolve "hit-pieces" like the one about Reaves from ever seeing print. That recommendation is ludicrous.
Student newspapers are supposed to operate free from oversight. It doesn't take long to see the immediate dumpster fire crisis situation that ensues when an oversight dominates a publication's independence. Understand there are differences between news and public relations.
The Sunflower offers a forum for discussion between students, faculty, staff, and community members. All are welcome to share their opinion in The Sunflower. The paper will not knowingly publish content that is libelous or defamation.
So, to those who believe The Sunflower is "more or less self-governing based on their own journalistic principles," know that could not be further from the truth.
Leave a Comment
About the Writer
Evan Pflugradt, Sports Editor
Evan Pflugradt is the former Sports Editor of The Sunflower.

Pflugradt past served as the publication's Editor in Chief, Opinion Editor and a reporter....