Crews: Dotwav Double Header
Wichita's most prolific collective, DOTWAV Records, has been busy all year. Today, we take a look back on two of their major summer releases that are still in heavy rotation.
'Korndawg' by KORNDAWG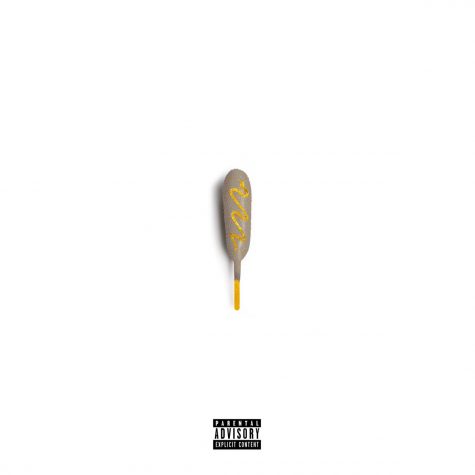 "Korndawg" by KORNDAWG dropped on 50-cent corndog day at Sonic. Suffice to say, the simultaneous events were cause for celebration. But just like the $1 I spent at 50-cent corndog day, the release serves as a meal that's not filling enough. Running even shorter than my 18-minute drive home from Sonic, KORDAWG's self-titled debut album is a bit short on meat.
The project is composed of nine songs translate to nine flavors of fast food trap-rap that heavily rely on the production to elevate them — specifically from standout producer j just the letter, aka DOTWAV's co-founder Jackson Laurie. The 17-year-old MC holds his own when he puts in the effort to do so. However, he often falls back on typical rap boastings and raunchy lyrics that never take his tracks to their max potential.
Aside from the fun, video-game inspired "PS2," the album rarely transcends Korndawg's hedonistic, Soundcloud rapper status. Occasionally he allows himself to showcase his goofball personality with a Nickelodeon or "Dora the Explorer" reference or an off-the-wall flow. This playfulness is never pushed to the extent, or to the success, that other DOTWAV teammates achieve.
Album standout "FLATLINE" delivers on its menacing title with a creepy-yet-cool beat by Laurie until a dose of auto-tuned corniness comes in. The moment does its best to kill the track, but thankfully "FLATLINE" recovers when Korndawg jumps back in with his deadpan baritone delivery. Moments like these betray an unrefined project, but they also illuminate the off-beat charm that I can see KORNDAWG learning to better channel in his future.
An inspired moment comes in the form of the album's closer, aptly titled "Korndawg Outro." It's a mirror of the album's intro, which embodies the type of ride that KORNDAWG is intended to deliver.
This debut album is best enjoyed on cheat day. At its heart, the project is simplistic but on point, delivering exactly what you'd expect from someone named KORNDAWG in all caps. Rating: 3.2/5
'Wow. This is the Real Thing' by Caleb Carnell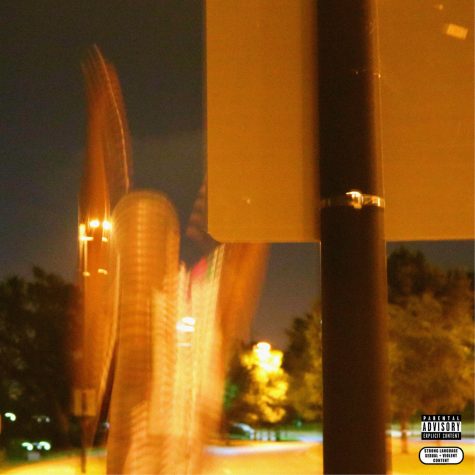 With luscious summer songs in the vein of Tyler the Creator and Steve Lacy, "Wow" is indie, alt-rock with a tad bit of hip-hop and R&B influence. Surprisingly, there's no rap here at all, but instead lowkey singing by Carnell. Despite his rough, lackadaisical vocals, it works.
His laidback delivery serves a clear purpose during the record. While at first, they might throw the listener off, they draw attention to the alienation Carnell feels. "Look the other direction," Carnell sings on "DIRECTION." "I wish I was someone else/I'm tryin' to keep my cool/I'm tryin'a keep to myself."
The project's midsection shows what happens when somebody drops their phone to an inevitable cracked screen and they can't receive the call they've been expecting. The enchanting, jazzy instrumental "TONE" leads into "CALL ME," a next-level production with beautiful, looped vocals by Californian recording artist Waiting Room. Its concept strikes as similar to Tyler, The Creator's "Glitter," but it's framed quite well on this short and sweet, 13-minute EP.
The project is full of cinematic songs which I can see sound-tracking something beyond Carnell's late-teenage years. They're fitting for a coming-of-age film; however, each track can stand on its own as a composition you can close your eyes and dream to.
It's a project I'd put on for the last week of summer in order to drive around, drift away, smile through the pain, and hang out with the gang to. The community feeling is enhanced by gang vocals and adlibs fleshing out the backdrop of each track. The last song even kicks off with joyous children's laughter — sending the mood sliding along soothingly like a summer breeze.
On "WOW THIS IS THE REAL THING," Caleb Carnell ditches his status as the disher of bars for something a bit softer and more enchanting. The result is his revelation as a composer of sonic spaces where friends can gather and move forward into the infinite.
Rating: 4/5
Leave a Comment