Competitors leave their all on the stage for Songfest
For over ten years, fraternities, sororities and NPHC members have competed in a lip singing and dancing contest called Songfest, sponsored by SEAL. This year's Songfest, titled "Virtuoso," took place on Sunday, Nov. 6. Matching the theme, each group chose one singer to center their performance around. They performed a choreographed dance to a mix of the artist's music. 
"Songfest has been happening for 11 years and it's always been a lip sync and dance competition, originally during our Shocktoberfest celebration," SEAL director Gabriel Fonseca said. "It's typically been an engagement between a lot of our student organizations, where they compete against each other on a different theme each year."
Fonseca was initially skeptical of the idea of a lip syncing competition, but said he instantly fell in love with it.
Covering a variety of artists from Justin Bieber to Michael Jackson, each chapter competed for a $1000 prize and the opportunity to perform at the men's basketball game on Nov 7. The opportunity to perform at halftime is new to this year, which was created by athletic director and Songfest judge Kevin Saal. Songfest performances were judged by five judges based on a points system. According to Alpha Phi president Mary Elizabeth Thorton, the preparation for Songfest is no joke. 
 "We had four captains, who worked tirelessly on putting this together," Thornton said. "We had about two to three practices a week, starting probably the end of September, to get ready for tonight and our practices pretty much lasted for two hours, at least each time."
"It was an awesome collection of students here," Saal said. "I thought with us having our season opener tomorrow it would be awesome to figure out a way to connect this event to that … I'm always trying to think about connections." 
The winners of this year's Songfest were Sigma Phi Epsilon in third, Phi Delta Theta in second and Alpha Phi in first place. 
"We got first place my freshman year in 2019 so coming back, my senior year, and getting first place again, it felt very bittersweet," Thornton said. "I felt extremely proud of our coaches, everyone that put the work that went into it … As soon as they said that we won first place, I just started bawling because I was like 'wow, this is my last year.' And I feel like I gave it my all. It was just very bittersweet."
Leave a Comment
About the Contributors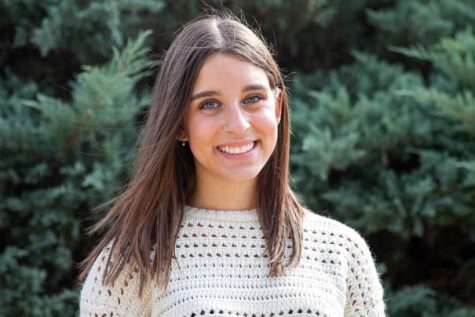 Audrey Menzies, Reporter
Audrey Menzies is a reporter for The Sunflower. Menzies is a sophomore at Wichita State majoring in social work with an honors program minor. She hopes...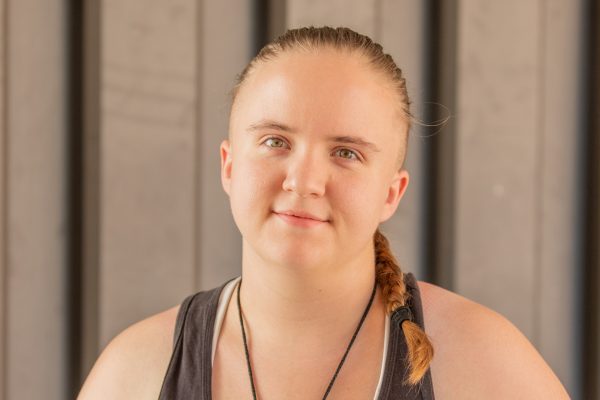 Brianna Cook, Photographer
Brianna Cook is a second-year photographer for The Sunflower. She is a sophomore biology major from Wichita, KS. When not taking photos, Cook enjoys leather...