Pokéfest, reviewed by a Pokémon master
My oldest memories are me playing, watching, thinking, talking about and just overall being obsessed with Pokémon. When I was about 3 years old, I went to work with my mom one day because I was sick and didn't want to go to daycare. At my mom's work, I played the beginning of Pokémon Fire Red on my Gameboy advanced. This was the birth of my goal to  to one day become a Pokémon master just like Ash Ketchum.
On Wednesday, March 22, the first day of a two-day event of the first-ever Pokéfest, run by the Student Activities Council (SAC), spread across WSU campus. 
Day 1 —  Pokémon Go scavenger hunt
First, there was a "get to know you" bingo game with lots of Pokémon-related ice breakers, such as; have you ever competed in Pokémon competitively, who your favorite character is, your favorite type of Pokémon, etc.
After the bingo game, the thing we were all there for started: the scavenger hunt. For the scavenger hunt, you needed to have the app Pokémon Go and, within the app, you would go around campus taking pictures of your buddy Pokémon in front of various gyms and Pokéstops, and we would get a badge that we could make into a button on day two of the event.
I have been playing Pokémon Go since day 1 back in 2016. About eight years before that, I told my friend at daycare, "wouldn't it be cool if we could walk around the real world and catch Pokémon on our DS?" After young Victor said this, a spy from Niantic went to the Pokémon Company International and told them my idea and stole it for their own. Thus, Pokémon Go was now in the works and on the way to the market.
During the scavenger hunt, I got to know and make friends with lots of people that play Pokémon Go. We participated in raid hour together (an event that happens every Wednesday from 6-7 p.m. where a legendary Pokémon appears and you need a large group to defeat and hopefully catch it) and we walked around campus trying to find all of the places on the list for our scavenger hunt. 
Day 2 — Tournament on Pokémon Showdown
For this day of the event, there was going to be a tournament using the Video Game Championships ruleset. Pokémon Company International runs various tournaments around the world. You can participate in various games such as: the Trading Card Game (TCG), the video game (VGC) Pokémon Unite and, my favorite of them all, Pokémon Go. If you earn enough championship points or do well enough at a tournament you can qualify for the world championships, which this year will happen in Yokohama, Japan. 
Before the pandemic, I participated in two regional tournaments for the VGC. At the time, these were the two biggest regional tournaments ever held for Pokémon. I got to meet my favorite YouTuber WolfeyVGC and play my favorite video game with a bunch of other nerds that love this franchise. I didn't do very well but I was still learning and was happy to be there in general.
On day two of Pokéfest, there was a tournament for the VGC run on the very popular website, Pokémon Showdown. Pokémon Showdown is basically the same as playing the video games but it's much easier and faster to build a team. Most people use Pokémon Showdown to test out Pokémon and teams they want to use before making them in the game.
I participated in the tournament and got second place. I used a team I found online and it had my favorite Pokémon Dragonite, so I knew I had to use it.
After the tournament, everyone hung out, ate, made custom Pokémon cards and succulent plant Pokémon, hung out and talked. There was a raffle, sadly I didn't win anything, but the prizes were Pokémon plushes and Pokémon legos. 
Overall, the event was really cool, and I hope SAC continues to have more Pokémon-related events.
Leave a Comment
About the Contributors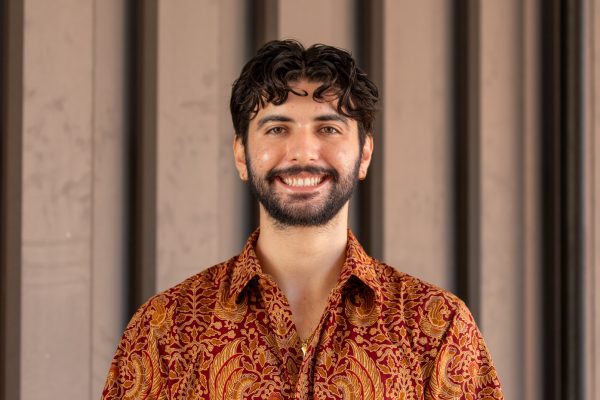 Victor DiMartino, Reporter
Victor DiMartino is a second-year reporter for The Sunflower. DiMartino is pursing a degree in creative writing with a certification in digital animation.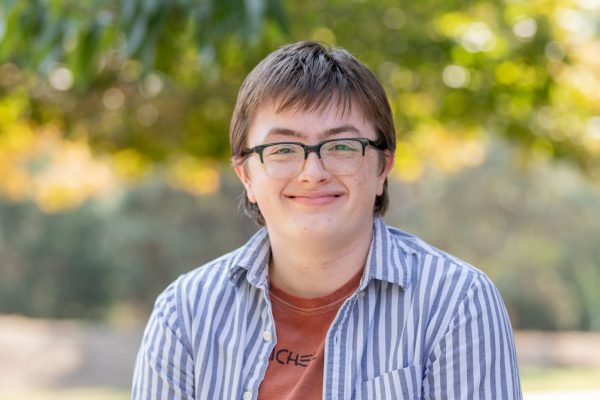 Sascha Harvey, Opinion Editor
Sascha Harvey is the opinon editor for The Sunflower. A junior majoring in graphic design, this is Harvey's third year on staff and second year as a section...