For what it's earth, celebrate Earth Day all week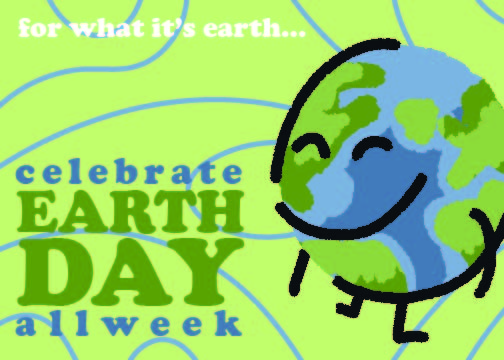 From keynotes to festivals, organizations are hosting events all throughout this week in honor of Earth Day on Saturday, April 22. 
Ablah Library – All week
Ablah Library will be showcasing a display of books celebrating sustainability and Earth day. 
The display will be all day and all week on the first floor of the library, across from the elevators. 
Student Poster Showcase – Monday
On Monday, April 17, the RSC will showcase student posters in categories such as sustainable manufacturing, climate change, green infrastructure and more. 
Posters will be showcased from 11 a.m.-2 p.m. in the RSC on the first floor. 
Keynote – Thursday
Dawn Buehler, the Kansas Riverkeeper, will be presenting a keynote about the water crisis in Wichita on Thursday, April 20 at 3 p.m. over zoom (registration information coming soon).
Earth Day Festival  – Friday
The Student Government Association and WSU Green Group are hosting the second annual Earth Day Festival on April 21, at Hubbard Hall east lawn from 4-8 p.m.
The event will include food, live music and more. 
Redbud Trail Cleanup – Friday
NetApp will be hosting a cleanup for the historical RedBud Trail from 8-10 a.m, on Friday, April 21. 
If you want to participate, register here. 
Participants will meet in the NetApp parking lot. 
Recycled Paper Maché Activity – Friday
The American Society of Mechanical Engineers student group is hosting the event for an evening of sustainable activity on April 21.
The event is from 5 – 7 p.m. in the John Bardo Center, room 264. 
Exhibitors – Friday 
Organizations will showcase their contributions to a greener community on April 21. 
The showcase will be from 11 a.m. – 1 p.m. on the first floor of the RSC and the patio. 
E-Waste & Shredding Services – Friday
The NetApp Green Team is hosting the quarterly e-waste shredding event on April 21, from 11 a.m.- 1 p.m. in the NetApp South East Parking lot. 
More information on what can be disposed of can be found here. 
Movie Screening and Panel Discussion – Saturday
The award-winning documentary, Earth Emergency, will be screened at 5:30 p.m in the CAC theater on April 22.
At 5 p.m. there will be a reception, and at 6:30 p.m there will be a panel discussion. The panelists include: Bonnie Waltch, Earth Emergency filmmaker, Stan Cox, Land Institute, and Holger Meyer, Professor of Physics at WSU.
Leave a Comment
About the Contributors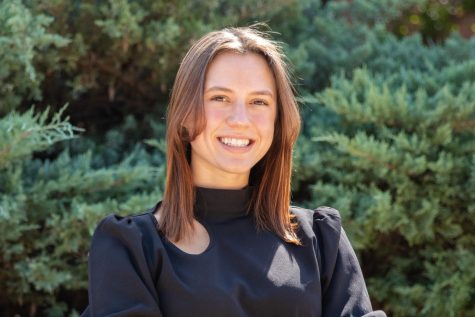 Jaycie Nelson, Former editor in chief
Jaycie Nelson was the Editor-in-Chief for The Sunflower during the 2022-2023 academic year. Before becoming editor, Nelson was opinion editor.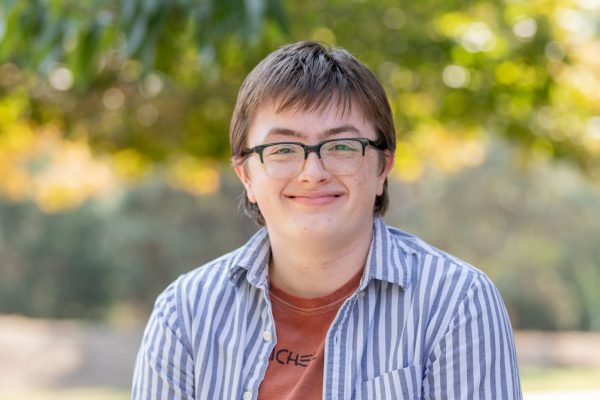 Sascha Harvey, Opinion Editor
Sascha Harvey is the opinon editor for The Sunflower. A junior majoring in graphic design, this is Harvey's third year on staff and second year as a section...