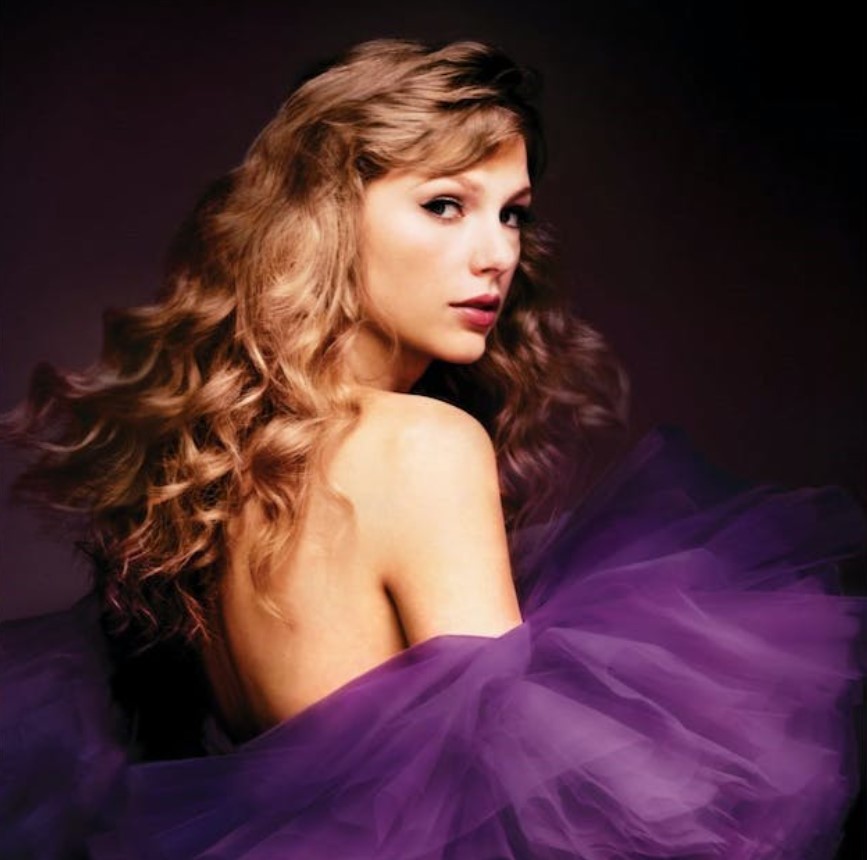 Like any Swiftie out there, I have been waiting a long while for Taylor Swift to release her version of "Speak Now." It's finally here, and let me tell you, it was worth the wait. 
About five minutes before the album was released on Spotify, I was waiting at my computer, with the countdown for the album on my phone, ready to refresh the app once the clock struck 11 p.m. 
Once the album was released, I stayed up until 1 a.m. to listen to it all the way through. 
"Speak Now" has always been my favorite Taylor Swift album. Heck, Swift's "Speak Now" tour in 2011 was the first concert I attended at 7-years-old.
"Speak Now (Taylor's Version)" made me love and appreciate the album even more, especially when she announced guest artists Fall Out Boy and Hayley Williams. I love both of these artists, which made me even more excited. 
Listening to this album at 19 compared to when I first heard it 13 years ago brought back memories of singing and jamming out to this album as a kid. 
Another thing I appreciated about "Speak Now (Taylor's Version)" was that she brought back the band from the original recording of "Speak Now," so that they wouldn't lose their royalties once her version of the album was released.
I chose these songs based on the ones that I was the most excited about leading up to the re-release of this album, the new songs added to this album and the changes that Swift made to this album upon its release. 
Sparks Fly (Taylor's Version)
As my favorite Taylor Swift song of all time, "Sparks Fly" is a track I am particularly excited to review and this version of the song stood out to me.
It's no surprise that Swift's voice has changed, after all, she has aged, but I feel like her re-recorded version of "Sparks Fly" shows how much she has gracefully grown up.
Her voice now projects more and still has the rock tone of the original. She preserves the magic of the original track, but because Swift's voice is projected more in the new version, I'm starting to love Taylor's Version of "Sparks Fly" more. 
Better Than Revenge (Taylor's Version) 
This is one of those songs I jammed out to as a kid, (and still do as an adult), but let me tell you, the lyric change in this version threw me off big time. 
Swift changed the original lyric of this song from, "She's better known for the things that she does on the mattress" — a lyric some fans find misogynistic —  to "He was a moth to the flame, she was holding the matches." 
The lyric change doesn't take away the song's feel at all, and it's still a clever line; I just have to get used to it if I'm going to put this album on repeat. 
Haunted (Taylor's Version) 
"Haunted" is another Taylor Swift song I love —  and one that I feel is underrated. 
The original version contains some, utilizing a rock-like sound with violins in the background, but "Taylor's Version" of this song felt even darker. While violins are still present in the new song, it feels grittier and Swift sounds more stern.  
I feel that while "Haunted (Taylor's Version)" still tells the story of "love gone wrong," this version has more energy and passion because of the guitars. 
Electric Touch feat. Fall Out Boy (Taylor's Version) (From The Vault) 
I honestly never thought I would see Taylor Swift and Fall Out Boy on a song together, but this song was so fun to listen to, and I feel like it would be just as fun to dance to.
I also thought the lyrics to this song were clever as it talks about the agony of what a new relationship could bring, whether it would be great times or utter disappointment.
Fall Out Boy is one of my favorite bands of all time, and this song perfectly encapsulates pop and rock from both artists.
Castles Crumbling feat. Hayley Williams (Taylor's Version) (From The Vault) 
Hayley Williams is the lead singer for Paramore, so, of course, I was excited about this song "from the vault."
I also thought it was cool that Swift got Williams on this album because they have been close friends for years, and this is the first song they've done together. 
Both Swift and Williams' voices were mellow and perfect for this song. Out of the six "from the vault" songs, this is probably my favorite version of "from the vault" because of how relaxing it is, and it still perfectly captures two musically powerful females from two different genres. 
Album feedback
"Speak Now (Taylor's Version)" was one of Swift's more anticipated albums and Swift is already releasing a music video for "I Can See You (Taylor's Version) (From the Vault)" featuring actors Taylor Lautner, Joey King and Presley Cash. 
Many speculate that either "1989 (Taylor's Version)" or her self-titled, debut album "Taylor Swift (Taylor's Version)" will be released next based on the hints she's dropped in various videos. 
Fans are finding small details that Swift has put in her music videos that correlate with a possible next album and date it will drop, like a street sign in the recently released video for "I Can See You (Taylor's Version) (From the Vault)" and minor details in other videos such as "Karma," one of the tracks from her recently released album, "Midnights." 
I don't know which re-recorded album will come next, but I am ready and eager regardless.